The other day, a co-worker of Anita's gave away some produce from her garden. I decided to throw together a quick and easy grilled salad.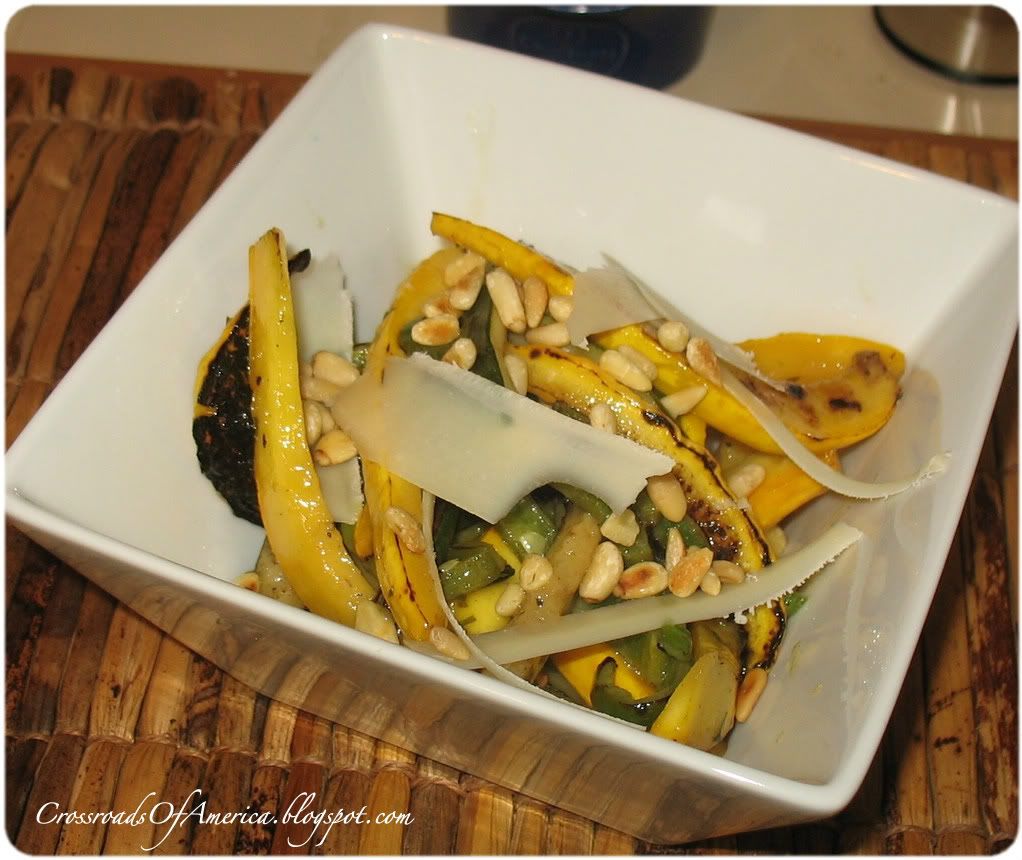 You can mix and match veggies. Add squash, or carrots, or whatever you have on hand.
Makes: 4-6 servings
Prep time: 10 minutes
Cook time: 25 minutes
Printable Recipe
2 medium zucchini, squash, green peppers, etc, sliced lengthwise into thin strips
Oil
1 T Dijon mustard
1/4 cup freshly squeezed lemon juice
1 t fresh lemon zest
Honey (to taste)
2 T fresh parsley, chopped
1/2 cup extra-virgin olive oil
Pecorino Romano (or Parmesan), for garnish
2 T toasted pine nuts
1. Heat the grill to high. Brush the vegetables with oil and season with salt and pepper. Grill for a few minutes per side until slightly charred and somewhat wilted. Remove.
2. In a small bowl, whisk together the mustard, lemon juice, lemon zest, honey, parsley, and salt and pepper, to taste. Slowly whisk in the olive oil until emulsified.
3. Pour vinaigrette over the vegetables and let sit for 15 minutes. Serve topped with cheese shavings and toasted pine nuts.