This great idea came from a great friend of mine, Chez John. You really should check out his great blog,
Fat Johnny's Front Porch
.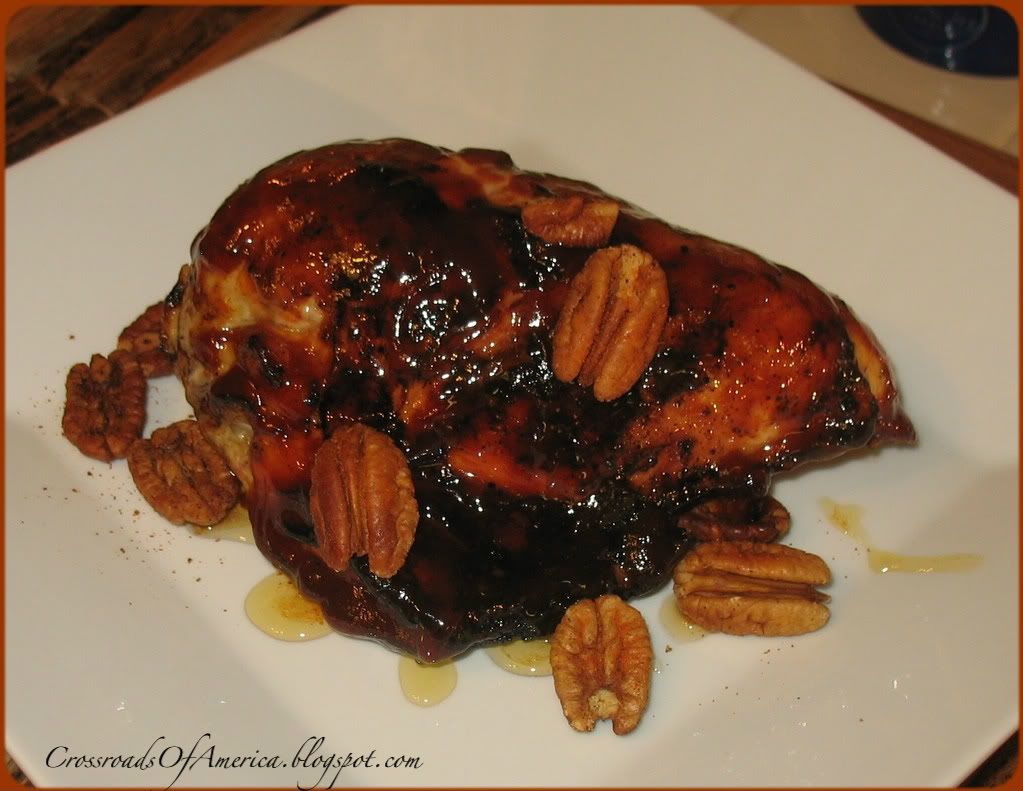 I used some pecans from my dad's pecan tree. They just taste better than any others!
Makes: 2 servings
Prep time: 5 minutes
Cook time: 25 minutes
Printable Recipe
Ingredients:
2 split chicken breasts
1 lemon, juiced
Your favorite BBQ sauce
Handful of pecans
1 t butter
Couple of dashes of cayenne
2 T honey
1. Prepare grill for direct and indirect grilling.
2. Salt and pepper chicken. Place on grill over direct heat and grill until seared. Rotate for grill marks and cook another 3-4 minutes. Flip and cook another 4-5 minutes. Remove to indirect heat. Drizzle with lemon juice and continue cooking until meat is done.
3. Brush meat with your favorite BBQ sauce and cook 1-2 more minutes, then remove to rest for 10 minutes.
4. Meanwhile, melt the butter in a skillet over medium-high heat. Add in pecans and toast until browned. Remove to a bowl. Sprinkle with cayenne and toast to coat.
5. Serve chicken drizzled with honey and topped with nuts.