These are really good. And super easy to make.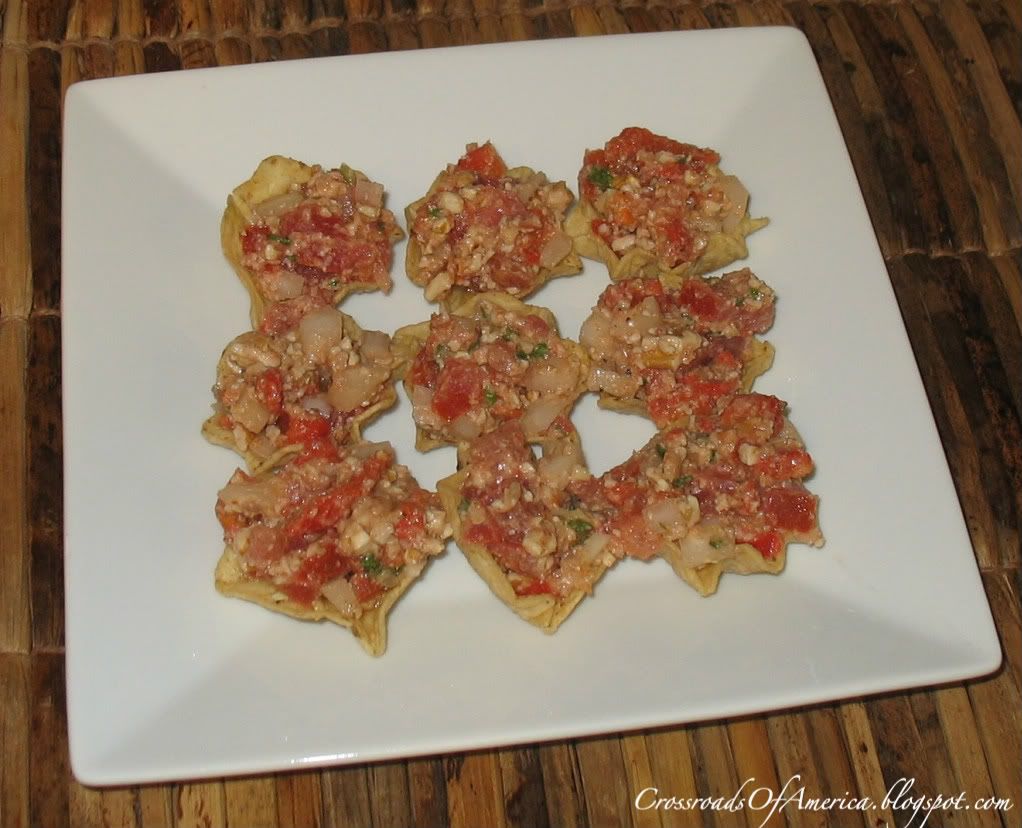 You can use jarred roasted tomatoes if you prefer them to roasting your own. I found the
original recipe at Real Mom Kitchen
.
Makes: 24 appetizer servings
Prep time: 5 minutes
Cook time: 30 minutes
Printable Recipe
Ingredients:
3 tomatoes, seeded and diced
1 small white onion, diced
1 cup pecans, crushed
1 bunch of basil, minced
4 cloves garlic, minced
1/4-1 cup extra virgin olive oil
1 t kosher salt and pepper
2 red peppers (or 1 cup of jarred roasted red pepper)
1 cup freshly grated Parmesan cheese
1 bag Tostitos chips
1. Place peppers over medium high heat on a grill. Grill on all sides until well charred. Remove from heat, let cool. Remove skin and cut into strips. Alternatively, you can roast the peppers in the oven at 400 F.
2. Mix all ingredients except the chips. Start with 1/4 cup of oil and add more if needed. You do not want the mixture to be too moist.
3. Spoon mixture into chips and serve.