I picked up a Weber roaster for my grill the other day. I was excited about getting to use it. I've done beer can chickens before and they've come out good, but the can was a little bit of trouble. This roaster is heavy and stable. It has a place inside for liquid, and a cap that prevents moisture from escaping from the top of the chicken.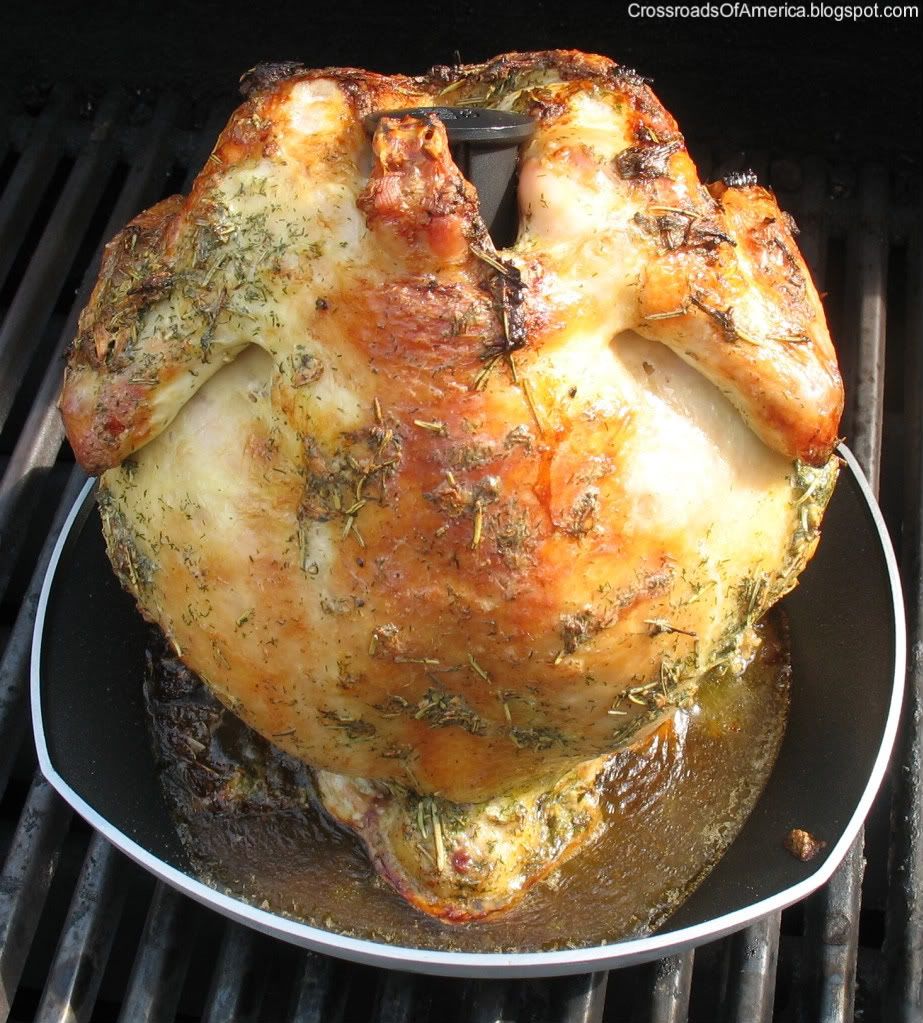 This recipe came from the booklet that came with the roaster. The original recipe used white wine, but I used chicken broth instead.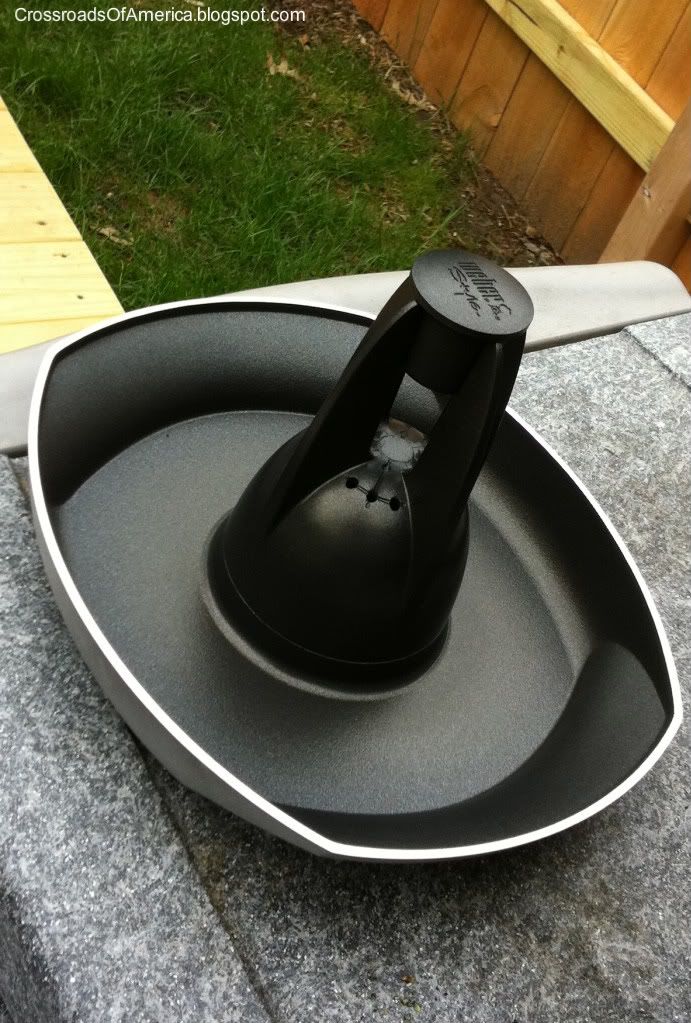 The chicken came out fantastic. It was very, very tender and moist. We used some to make chicken salad sandwiches, which had a great flavor. I can't wait to use my new roaster again!
Makes: 1 chicken
Prep time: 2-12 hours
Cook time: About 1 hour
Printable Recipe
Ingredients:
1 whole chicken
1/4 cup chicken broth or white wine
4 cloves garlic, minced
3 T dried dill
1 T dried rosemary
1/4 cup sour cream
2 T olive oil
1 t salt
1/2 t black pepper
1. Grind dill and rosemary with a mortar and pestle. Combine with garlic, sour cream, oil, salt and pepper.
2. Rinse chicken and pat dry. Slather outside with the marinade. Place in a bowl and cover. Refrigerate for 2-12 hours.
3. Start grill for indirect cooking.
4. Pour broth in base of roaster. Lower chicken onto infuse and add neck cap.
5. Roast until meat reaches 180 F in the thickest part of the thighs. Let rest 10 minutes before slicing.