I found this
great idea over on the Weber website
.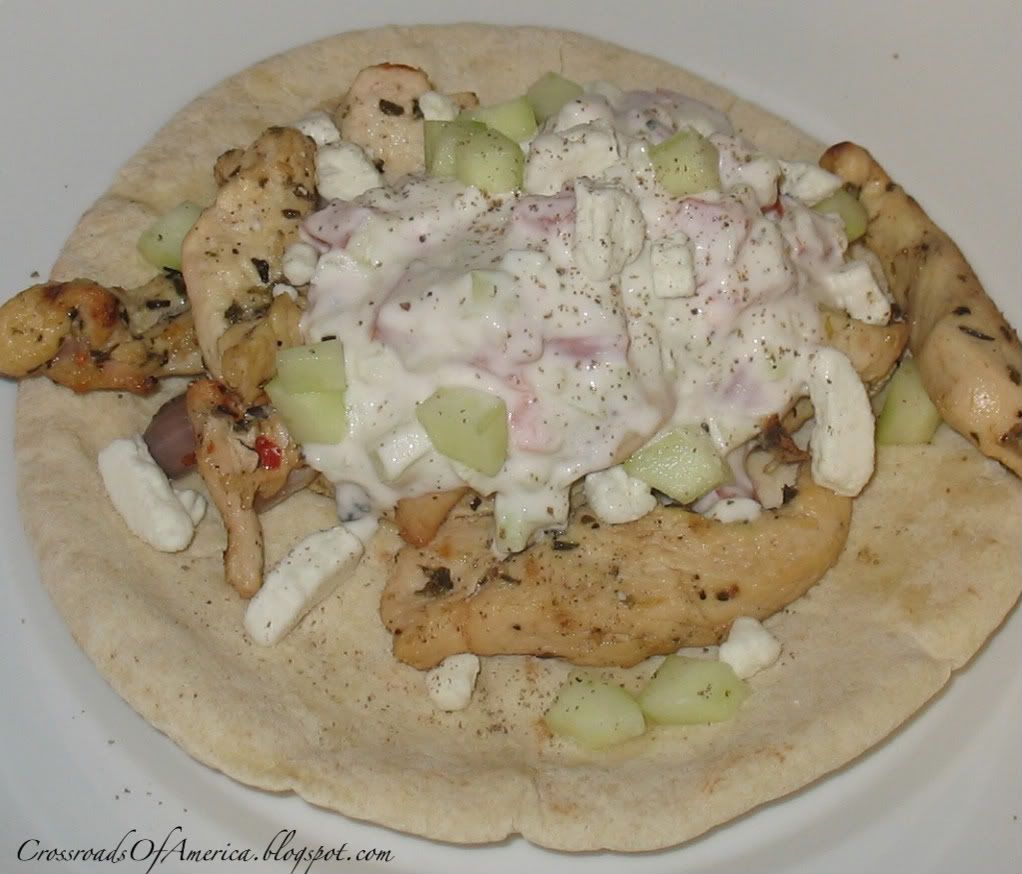 The flavors are fantastic. Next time I might add some more diced tomatoes on top for a little added color to jazz up the appearance.
Makes: 6 servings
Prep time: 45 minutes
Cook time: 20 minutes
Printable Recipe
For the gyros:
6 pitas
1 1/2 lbs chicken breasts cut into thin strips
1 small red onion, cut crosswise into 1/2" slices
Olive oil
For the marinade:
3 T olive oil
3 T fresh lemon juice
1 T dried oregano
1 garlic clove, minced
1/2 t kosher salt
1/4 t fresh ground black pepper
1/8 t crushed red pepper flakes
For the sauce:
1 cup plain Greek yogurt
2 T mint leaves, chopped fine
1 T olive oil
1 1/2 t fresh lemon juice
1/2 t kosher salt
1/4 t fresh ground black pepper
1 cup tomato, seeded, chopped fine
1/2 cup cucumber, seeded and diced
1. In a large bowl, combine all of the marinade ingredients. Pour into a resealable baggie and add the chicken. Shake to coat. Let marinate at room temperature for 30 minutes.
2. Combine all of the sauce ingredients. Refrigerate until needed.
3. Set up grill for indirect cooking. Brush onions with oil. Grill chicken and red onions until the chicken is done and the onions are tender.
4. Warm pitas on grill for two minutes.
5. Assemble gyros by topping pitas with chicken, onion, and tzatziki sauce.