I came across this easy-to-make dip the other day. We'll definitely take this to our next family get-together.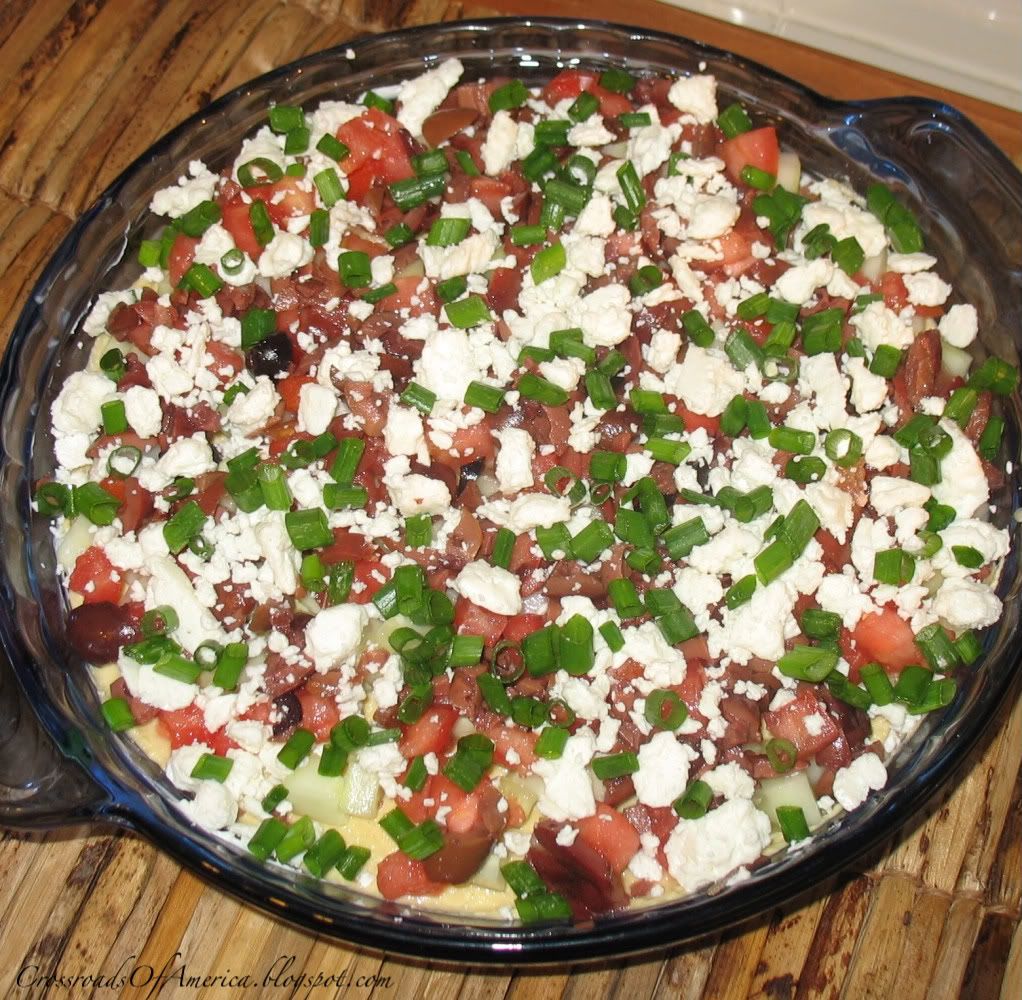 Makes: 16 appetizer-sized servings
Prep time: 10 minutes
Cook time: 2-24 hours (in refrigerator)
Printable Recipe
Ingredients:
1 8 oz cream cheese, softened
1 T lemon juice
1 t dried Italian seasoning
3 cloves garlic, minced
1 1/2 cups hummus
1 cup chopped cucumber
1 cup chopped tomato
1/2 cup Kalamata olives, pitted and chopped
1/2 cup feta cheese, crumbled
1/3 cup green onions, sliced
Pita chips (see below)
1. Beat the cream cheese, lemon juice, Italian seasoning and garlic with a mixer until smooth.
2. Spread mixture over the bottom of a 9" pie plate.
3. Spread hummus over cream cheese.
4. Top with a layer of cucumber, followed by layers of the tomato, olives, feta and green onions.
5. Cover and refrigerate 2-24 hours. Serve with pita chips.
Pita Chips
Makes: 16 servings
Prep time: 5 minutes
Cook time: 10 minutes
Ingredients:
1 package pita bread
Olive oil
Sea salt
Fresh ground black pepper
1. Preheat oven to 375 F.
2. Cut pita in half, then half again and then once more into little triangles.
3. Place pita pieces on baking sheets and brush with oil on one side. Sprinkle with salt and pepper. Bake for 5 minutes, flip, and bake another 5 minutes or until crispy.