I found this great idea over at
Mikey's Kitchen
.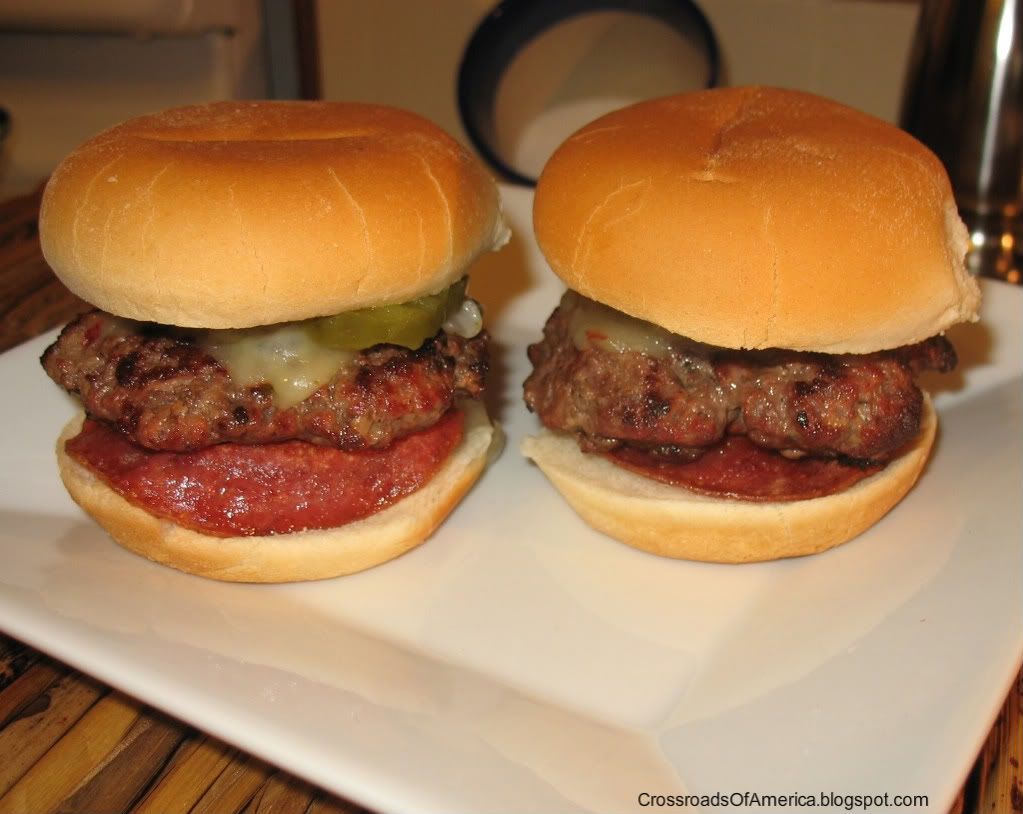 The cool part about these sliders is the crispy salami, which adds a nice flavor change and a little crunch.
Makes: 8 sliders
Prep time: 10 minutes
Cook time: 6-8 minutes
Printable Recipe
Ingredients:
1 lb ground beef
1 t Worcestershire sauce
8 slider rolls
Dill pickle slices
1 medium onion, diced
2 slices pepper jack cheese, divided into 8 smaller pieces
8 slices salami
1. Preheat your grill.
2. Saute onion in a small skillet with olive oil. Season with salt and pepper. Keep warm.
3. Heat another skillet over medium heat and add the salami. Cook until browned and crispy. Remove.
4. In a large bowl, combine the beef, Worcestershire, and salt and pepper. Form into 8 small patties.
5. Grill burgers, about 3 minutes per side. Top with cheese and melt.
6. Assemble sliders by placing salami on bun bottom. Top with burger, onions, and pickles.