Anita scored a little over a pound of morels the other day from a co-worker. She had them often as a kid, but I've actually never had them. Nor had I cooked them until now.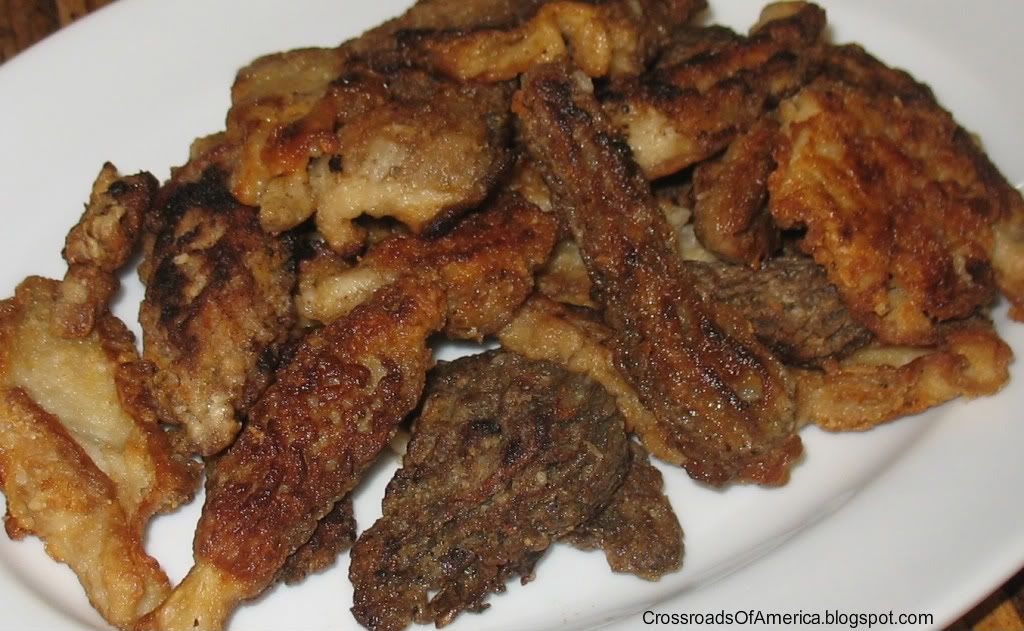 We basically followed Anita's mom's technique, except we didn't soak them in salty water. Instead, we just wiped them off as you would any other mushroom. There are a lot of ways to prepare morels. We might try some other ways, but we'll always make a batch just like Anita's mom's, too.
They were deliciously crunchy, moist and almost gooey inside, with a great woodsy taste. I'd make them again!
Makes: 4 servings
Prep time: 5 minutes
Cook time: 10 minutes
Printable Recipe
Ingredients:
1 lb morels, cut in half, cleaned
1/2 cup flour (more or less)
Salt and pepper
Oil, for frying
1. Barely wet the mushrooms (shake off any excess water). Put into a large baggie. Add in flour starting with 1/4 cup, and salt and pepper. Shake gently to coak. You will probably need to add more flour. If so, add a bit more salt and pepper too.
2. Heat a few tablespoons of oil in a large skillet. Add morels and fry until browned and crispy, turning once. Remove to a paper towel-lined plate. Salt if desired. Enjoy!