Got leftover chicken? This is a great way to use it up.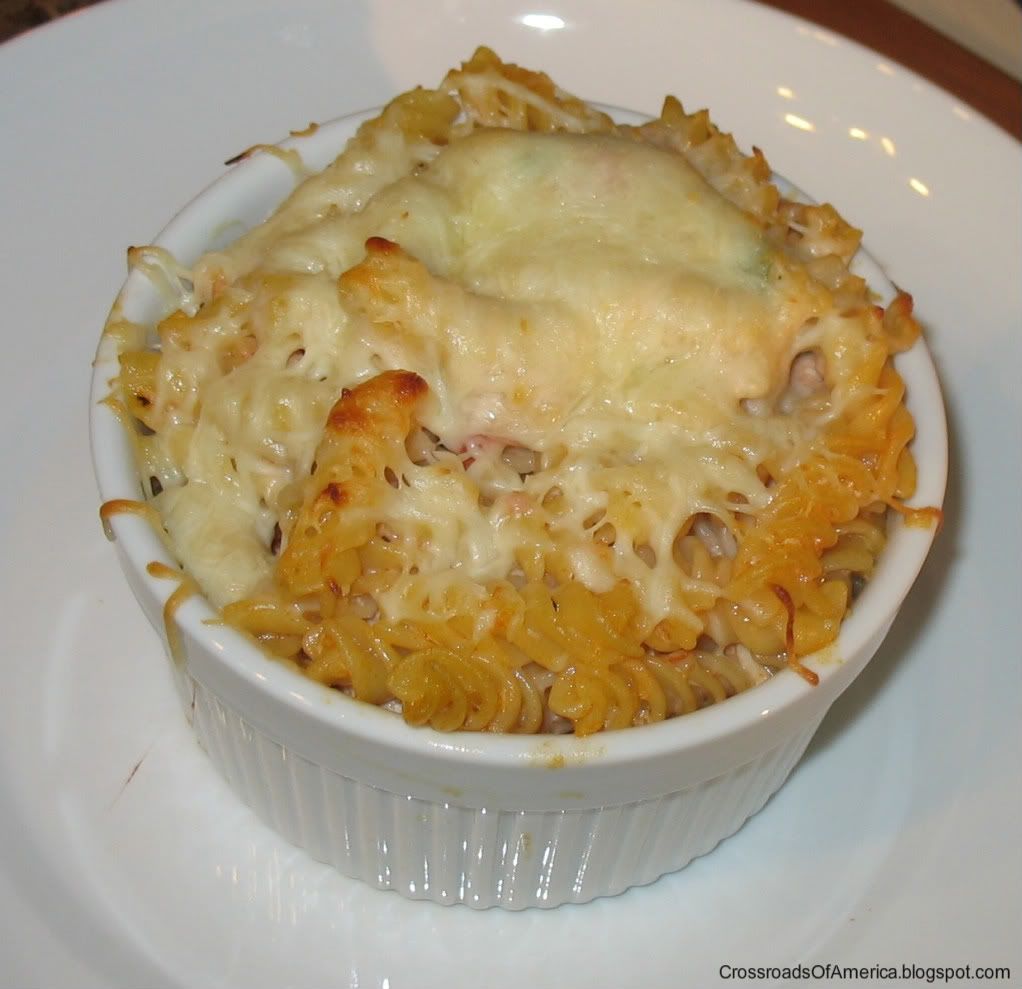 I made these in ramekins, but you could just as easily bake it in a single 9x13 baking dish.
Makes: 8 servings
Prep time: 10 minutes
Cook time: 20 minutes
Printable Recipe
Ingredients:
1 lb rotini pasta
1 cup butter
1 cup heavy cream
1 1/2 cups fresh Parmesan cheese, shredded
2 cups cooked chicken, shredded or chopped

3 green onions, chopped
1 14.5 oz can petite diced tomatoes, drained
1 cup Italian blend shredded cheese
1. Preheat oven to 350 F.
2. Cook pasta according to box instructions and drain.
3. Heat the butter and cream in a large sauce pan over medium heat. Stir often.
4. Add the Parmesan, and salt and pepper to taste to the cheese sauce. Stir until cheese is completely melted.
5. Add pasta to sauce and stir to coat well. Add in the chicken, tomatoes and green onions.
6. Pour mixture into greased 4oz or 6oz ramekins or a greased 9x13 baking dish. Sprinkle with the Italian cheese and bake for 15 minutes or until bubbling hot and the cheese has melted.