I love an old-school smokehouse that turns out quality meats. This place fits the bill for me. They make some of the best smoked brisket I've had. They smoke it for over 18 hours, and as you'd expect, it's super tender and tasty.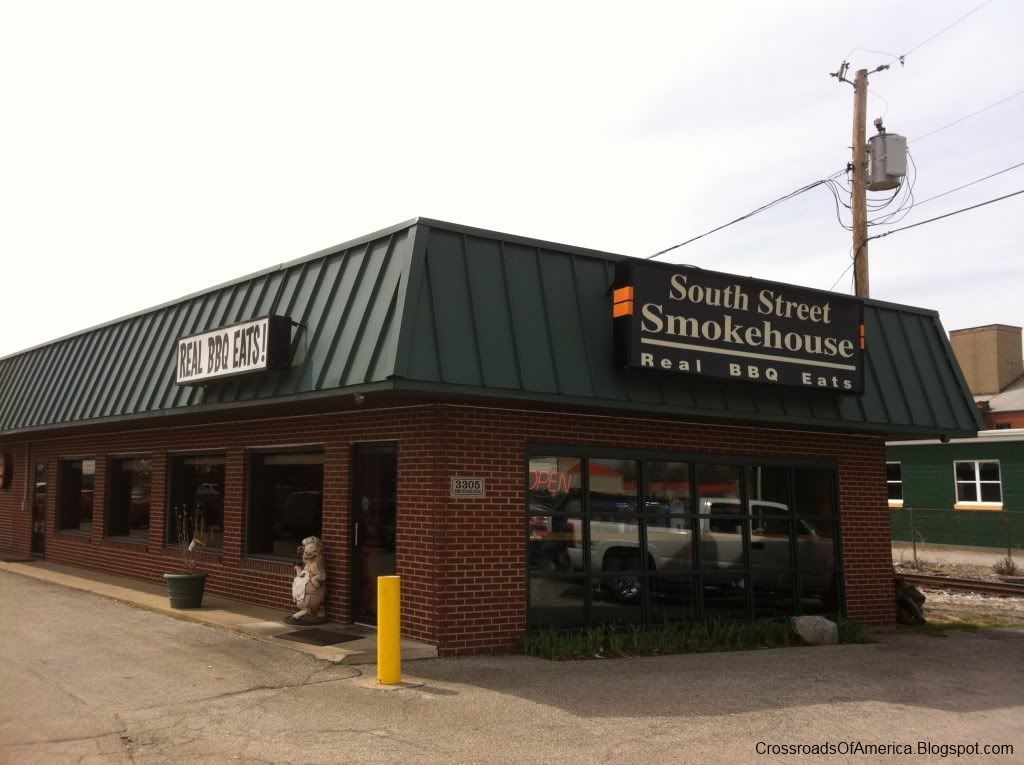 I recently returned to the South Street Smokehouse with some co-workers. I ordered the KC Brisket Sandwich. It's a big ole mound of brisket on a bun with some outstandingly good onion rings (piled high on the sandwich) and provolone.
The South Street Smokehouse has 6 sauces. You get what you want, mix and match, as much as

you want. I really like that, and I really like their sauces. I don't drown my BBQ in sauce, as I like to taste the result of a good long smoke, but I also like a good sauce. They have Smokehouse mild, sweet n'tangy, hot, Mike's mild, Mike's spicey, and Mike's fire.
If you're in the area, swing by the Smokehouse. Oh, and expect the place to be busy. They move fast, but it gets crowded. You can
find them on Facebook here
.