Yep, they taste just like you remember. I used to sell hot dogs similar to these out of a truck on an army base in Virginia. They always went fast.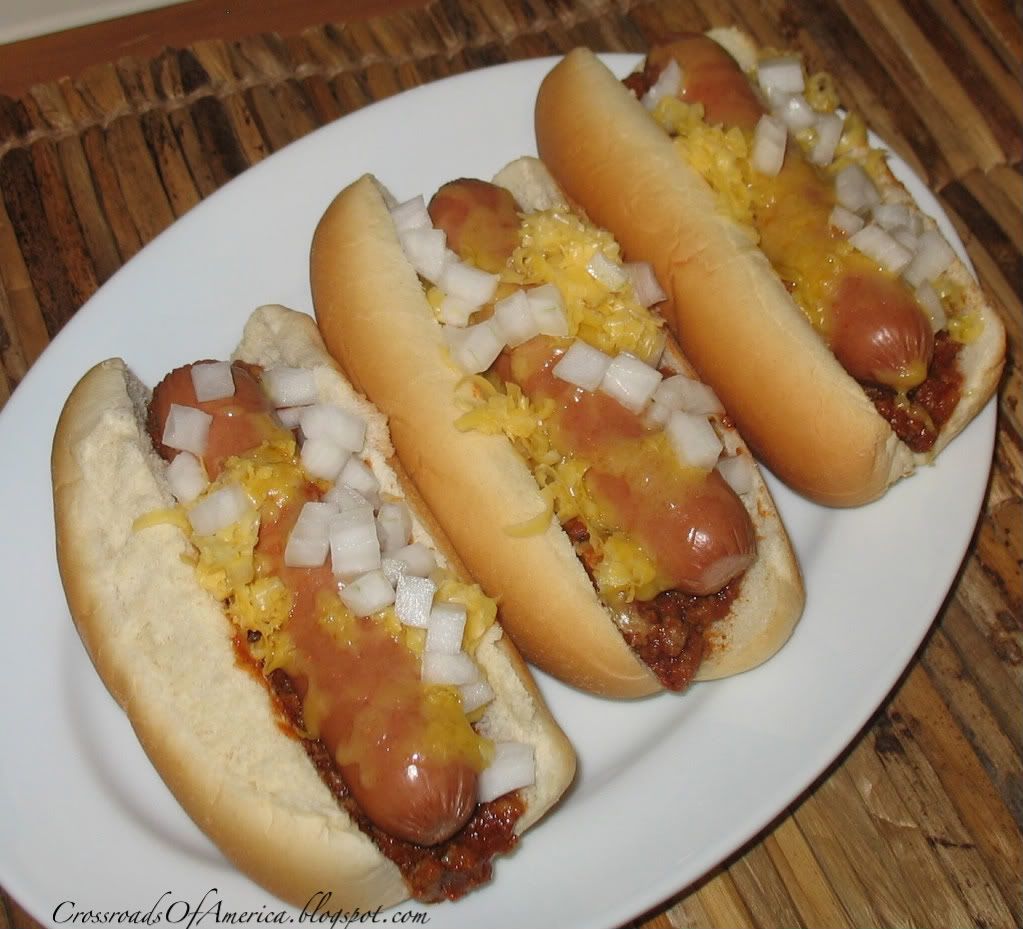 These are a copy-cat of the A & W coney dog. I found the original recipe
here
.
Makes: 6 dogs
Prep time: 5 minutes
Cook time: 10 minutes
Printable Recipe
Ingredients:
6 hot dogs
6 hot dog buns
1/2 cup cheddar cheese, shredded
1/4 cup white onion, chopped
Chili sauce (see below)
1. Bring a medium sized pot of water to a boil. Add hot dogs and boil 8-10 minutes. Remove.
2. Spread a few tablespoons of chili sauce on the buns. Add dogs, cheese and onion. Serve.
For the chili sauce:
Prep time: 10 minutes
Cook time: 30-45 minutes
Ingredients:
1 lb ground beef
1 6 oz can tomato paste
1 T sugar
1 T yellow mustard
1 T dried minced onion
2 t chili powder
1 t Worcestershire sauce
1 t salt
1/2 t celery seed
1/2 t ground cumin
1/4 t black pepper
1 cup water
1. Brown ground beef in a medium sized pot. Add remaining ingredients. Stir well and simmer for 30-45 minutes or until sauce has thickened.