I wanted something to try out my new
Fire Wire flexible skewers
, so I decided to make some easy grilled sausage sandwiches.
These flexible skewers are really easy to work with. Food doesn't fall off or seem to rotate on them. And as you can tell, you can lay them on your grill in any which way you want, leaving you more room to cook other things.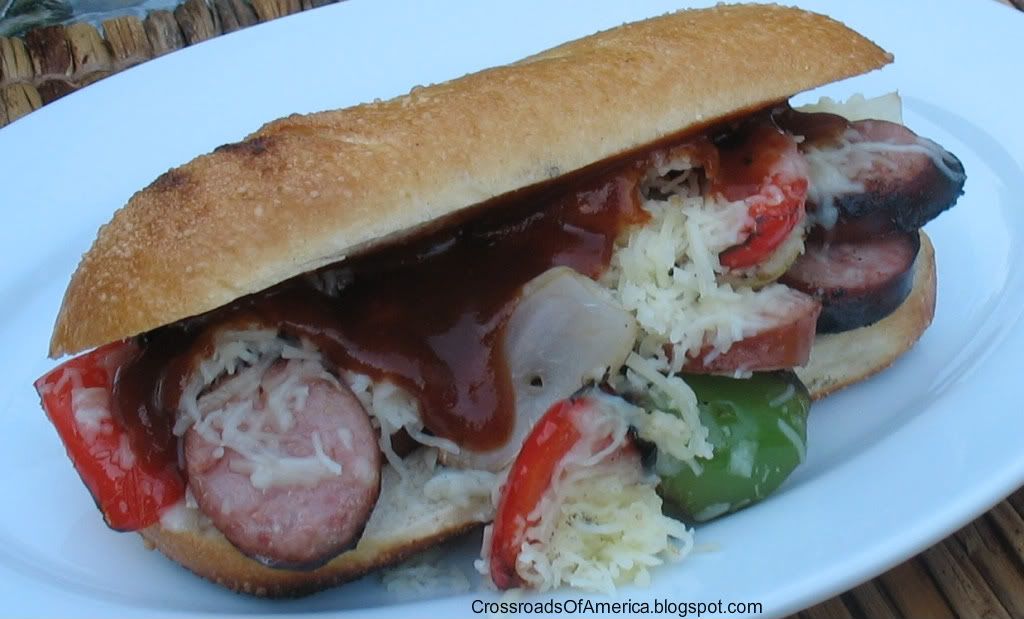 I think I might get me another package of them.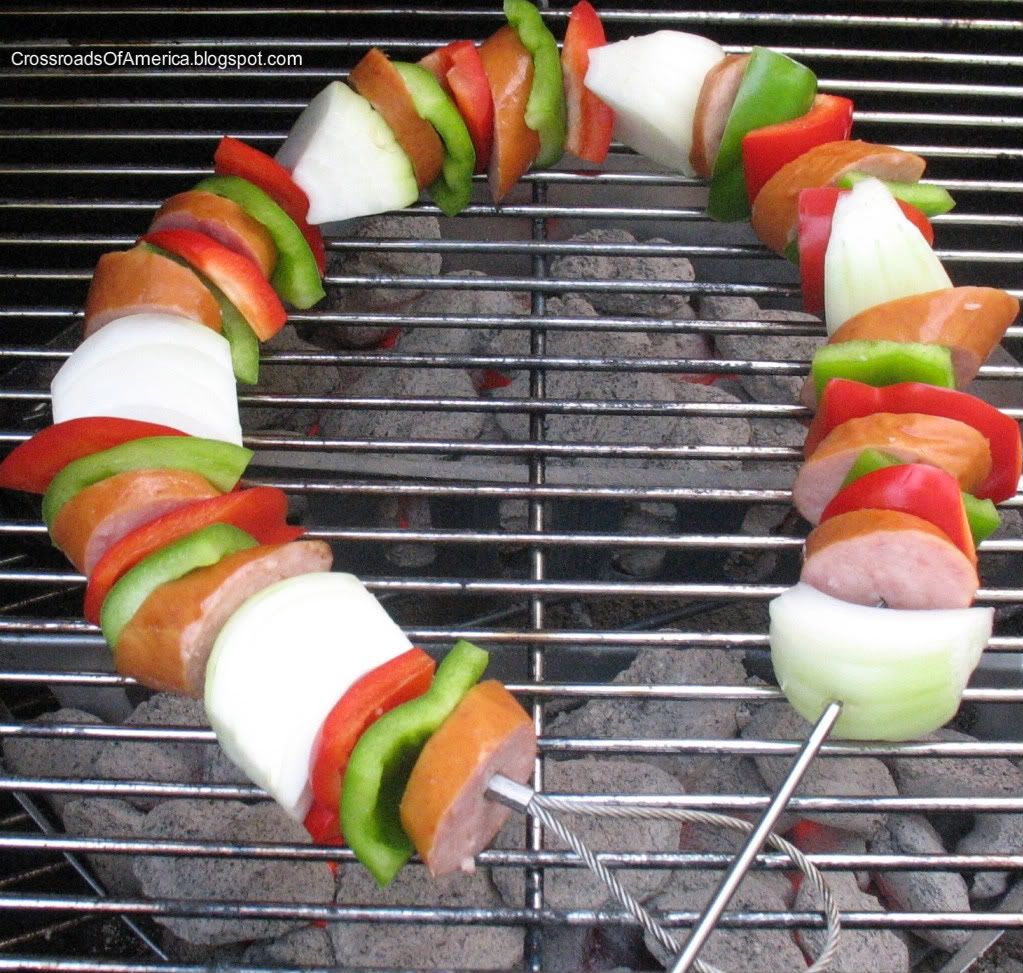 Makes: 2 large sandwiches
Prep time: 10 minutes
Cook time: 20-30 minutes
Printable Recipe
Ingredients:
1 lb smoked sausage, sliced
1 medium red bell pepper, cut into chunks
1 medium green bell pepper, cut into chunks
1 medium sweet onion (Vidalia or Texas 1015), cut into chunks
2 large sub rolls
1/2 cup mozzarella cheese, shredded
BBQ sauce (I used Missouri Hick Spicy)
1. Place sausage, peppers and onions on skewers and grill until vegetables are starting to soften and meat is heated thoroughly. Remove from grill.
2. Toast buns lightly. Top with sausage and vegetables and cheese. Drizzle with BBQ sauce and serve.