These wings are out of this world crazy good. They went fast.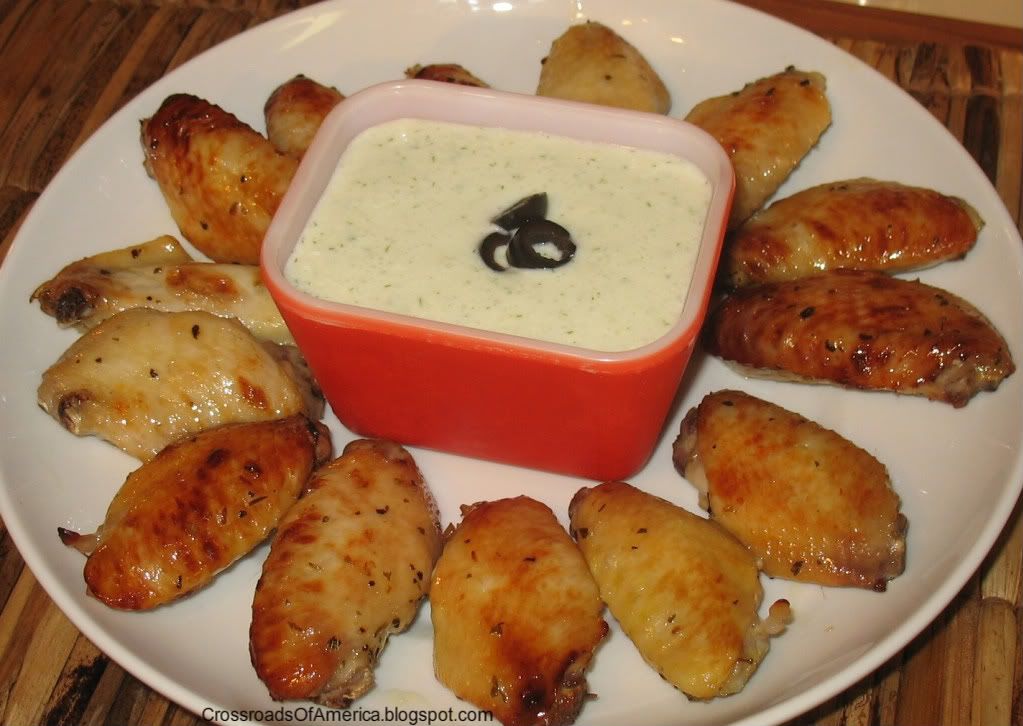 These are a nice change from your usual hot wings.
Makes: 4-6 servings
Prep time: 12 hours
Cook time: 40 minutes
Printable Recipe
3 T lemon juice
2 T olive oil
2 T honey
1 t dried oregano
1 clove garlic, minced
1/4 t salt
4 lbs chicken wings, trimmed and cut
Cucumber feta sauce (see below)
1. Place chicken in a large, resealable plastic bag. In a bowl, combine the lemon juice, oil, honey, oregano, garlic and salt and add to the chicken. Seal and toss to coat. Refrigerate overnight.
2. Preheat oven to 400 F. Place chicken on a rack over a foil-lined baking pan. Bake, uncovered, for 35-40 minutes until juices run clear, turning once.
3. Serve with the cucumber feta dipping sauce.
Cucumber Feta Sauce
Ingredients:
1/2 cup plain yogurt
1/2 cup chopped peeled cucumber
1/2 cup crumbled feta cheese
2 T fresh dill
1 clove garlic, peeled
1/4 t salt
1. Place all ingredients and process until smooth. Refrigerate until ready to use.