Grilled meaty goodness! Like a hotdog, but you use ground beef instead. Top them just like they were burgers (because really, they are)!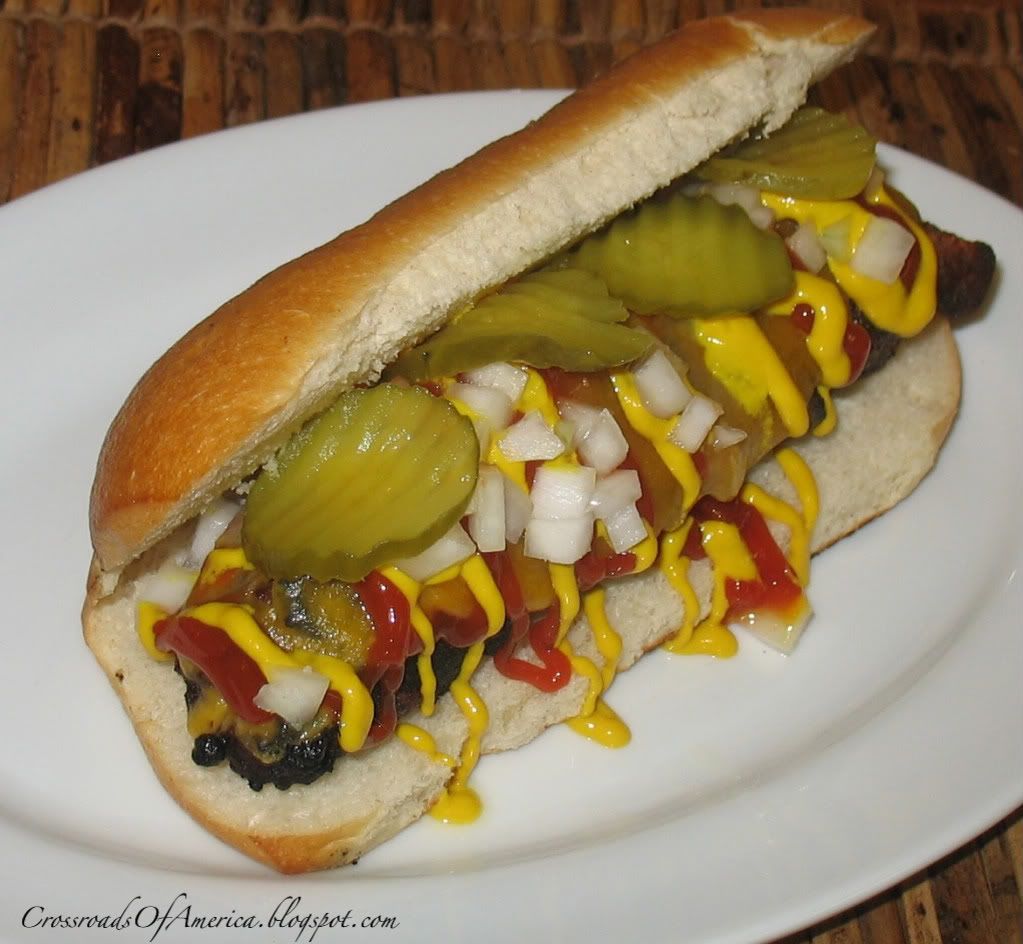 Another great idea from the
BBQ Pit Boys
.
Makes: 2 burgers
Prep time: 5 minutes
Cook time: 30-45 minutes
Printable Recipe
Ingredients:
1 lb ground beef
Salt and pepper, to taste
4 slices thick cut bacon
2 slices cheddar cheese cut into strips
2 large hot dog buns
Ketchup, mustard, onions, etc. for topping
1. Set up grill for indirect cooking.
2. Divide beef in half. Roll into a hot dog shape. Season with salt and pepper. Wrap in bacon. Place on grill over indirect heat at 400 F and cook 20-30 minutes or until meat is nearly done as desired.
3. Add cheese strips to top and move to direct heat to melt. Be very careful moving them as they will want to split in half. Grill another 5-8 minutes or until cheese is melted.
4. Remove, place on buns and top with favorite toppings.