Yummy taters!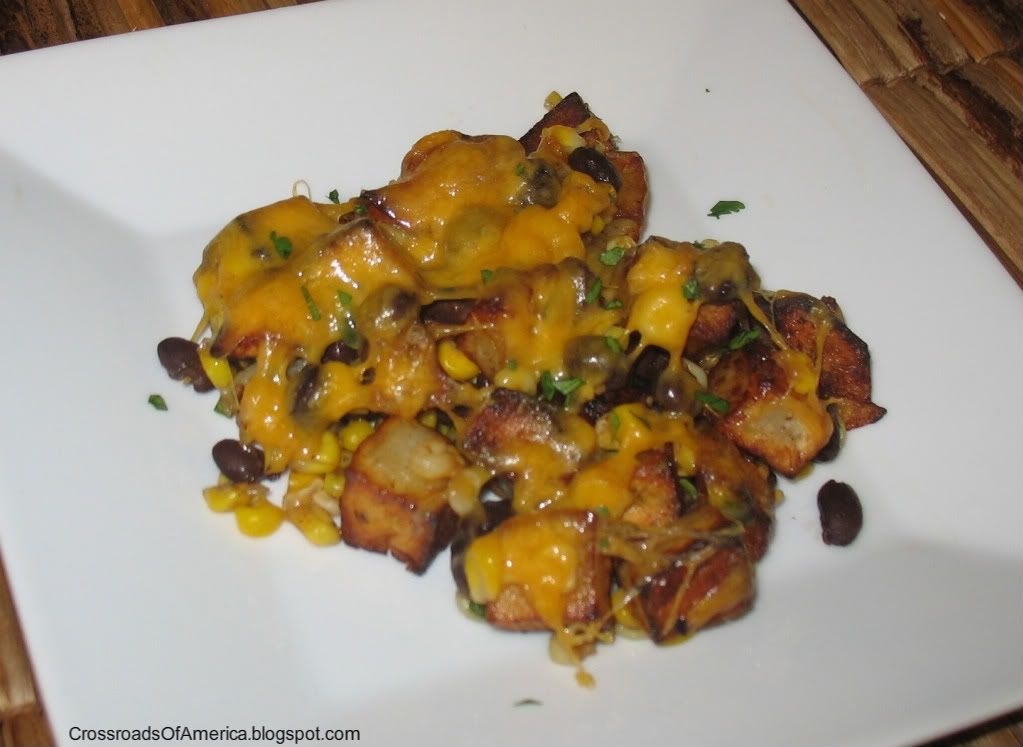 Makes: 12 servings
Prep time: 15 minutes
Cook time: 40 minutes
Printable Recipe
Ingredients:
2 lbs new potatoes, peeled and cut into 1" cubes
1 jalapeño, minced
1 1/2 cups corn kernels (can use canned)
2 t chili powder
1 14 oz can black beans, rinsed, drained
1 cup Cheddar cheese, shredded
1/2 cup fresh cilantro, chopped
Oil, for frying
1. Heat 1 tablespoon of oil in a large skillet over medium high heat. Add the jalapeño, corn, and salt and pepper to taste. Cook until corn starts to brown. Remove to a plate.
2. Add 3 more tablespoons of oil and add the potatoes. Cook until browned and tender, about 25 minutes. You may have to add more oil during the cooking process.
3. Add in the chili powder, beans and the corn mixture. Mix well.
4. Transfer potato mixture to a baking dish. Sprinkle with the cheese. Place under broiler for 2-3 minutes until cheese is bubbly.
5. Serve garnished with cilantro.