I've been on a taco kick lately. They're easy to make and you can pretty much anything you want on (in) them.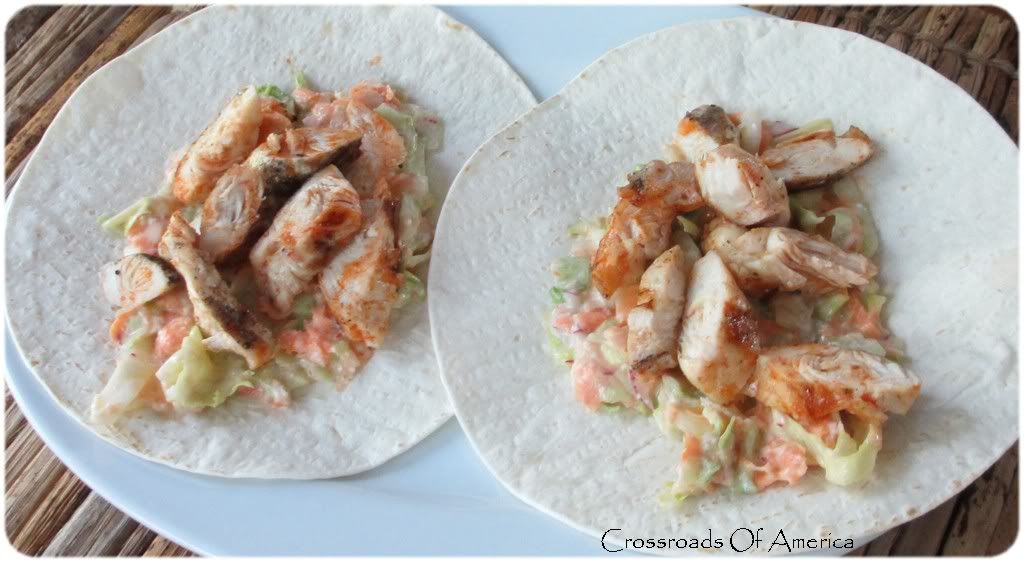 This is my take on
a recipe from Rachael Ray
. Since the weather has been fantastic here in Indy lately I opted to grill chicken tenderloins for these tacos. They came out great!
Makes: 8 tacos
Prep time: 10 minutes
Cook time: 15 minutes
Printable Recipe
Ingredients:
1 pound chicken tenders (you can substitute chicken breasts)
Salt and pepper
Your favorite wing sauce (or hot sauce)
2 ounces blue cheese (or Gorgonzola)
3 tablespoons mayonnaise
4 cups shredded lettuce
6 radishes, shredded
2 carrots, shredded
8 tortillas
1. Heat your oven to 200 F. Wrap tortillas in foil and place in oven to warm.
2. Heat your grill on high. Salt and pepper the chicken tenders and grill until done, turning once. Remove to a bowl. Pour on the wing sauce and toss to coat. Cover with foil.
3. Place the blue cheese and mayonnaise into a blender and pulse a few times. You can add up to two tablespoons of water if the mixture is too thick, but you don't want it to be thin and runny.
4. Combine the lettuce and shredded radishes and carrots in a bowl. Fold in the blue cheese mixture.
5. Cut chicken into bite-sized pieces.
6. Serve warmed tortillas topped with the lettuce mixture and chicken.