Chicha morada
is a drink I ran across on occasion while living in Peru.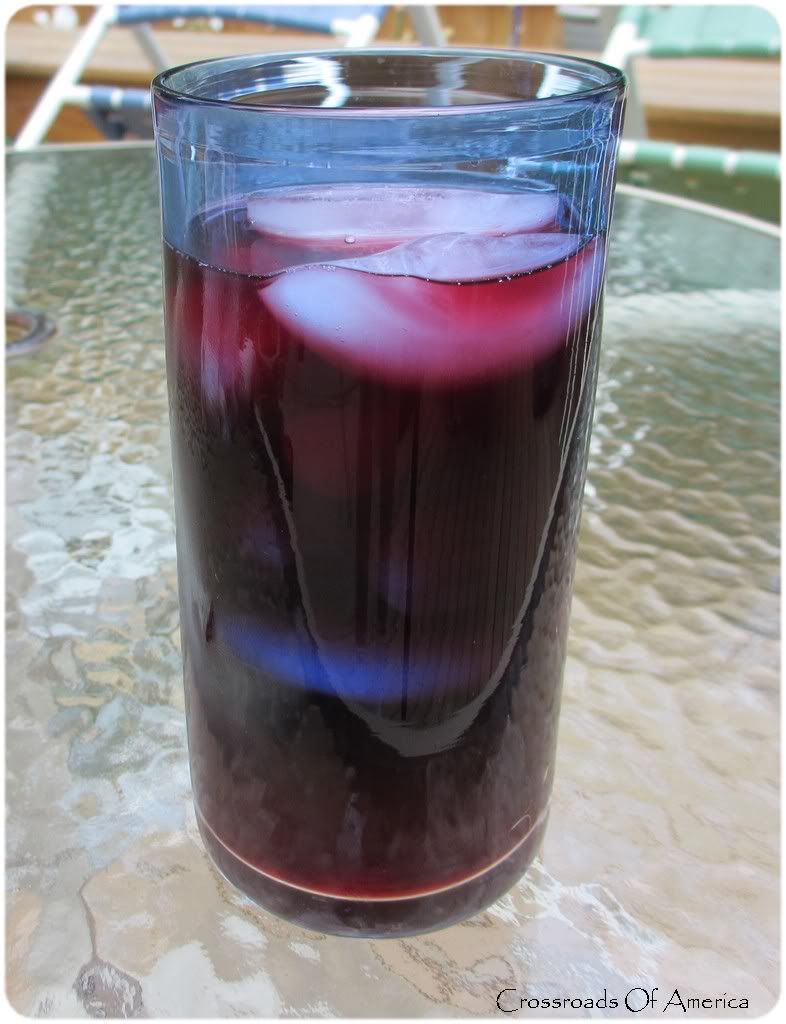 I'd often find it in little villages in the Andes. The making of chicha morada dates back to before the Incan empire even existed.
Chicha morada is a drink made from purple corn, cloves, pineapple and cinnamon.
It is usually served cold. Though it might look like grape juice, it definitely doesn't taste like grape juice. Instead, it has a clovey, pineapple taste. If you aren't a big fan of cloves just use a little less. You'll still want to use some, though.
Makes: About 2 quarts
Prep time: 5 minutes
Cook time: 2 hours
Printable Recipe
Ingredients:
3 ears dried Peruvian purple corn
3 lemons, juiced
5 ounces pineapple rind (you can substitute pineapple chunks)
5 cloves
3 sticks cinnamon
1 cup sugar
1 Fuji apple, cut into chunks (or more pineapple chunks)
1. Fill a large pot with 3 quarts of water. Bring to a boil. Add the corn and juice from one of the lemons. Boil for 1 hour.
2. Add in the cloves, cinnamon, and pineapple rind and boil another 10 minutes.
3. Remove from heat. Strain the liquid into a pitcher. Add 1 cup of sugar and stir to dissolve. Add 1 cup of ice.
4. Add the remaining lemon juice and the apple. Let sit in fridge for 20 minutes before serving.