Whenever I can get avocados on sale, I buy a lot of them. I used them for guacamole (my favorite), or sliced on sandwiches, or I'll make this great creamy avocado dressing.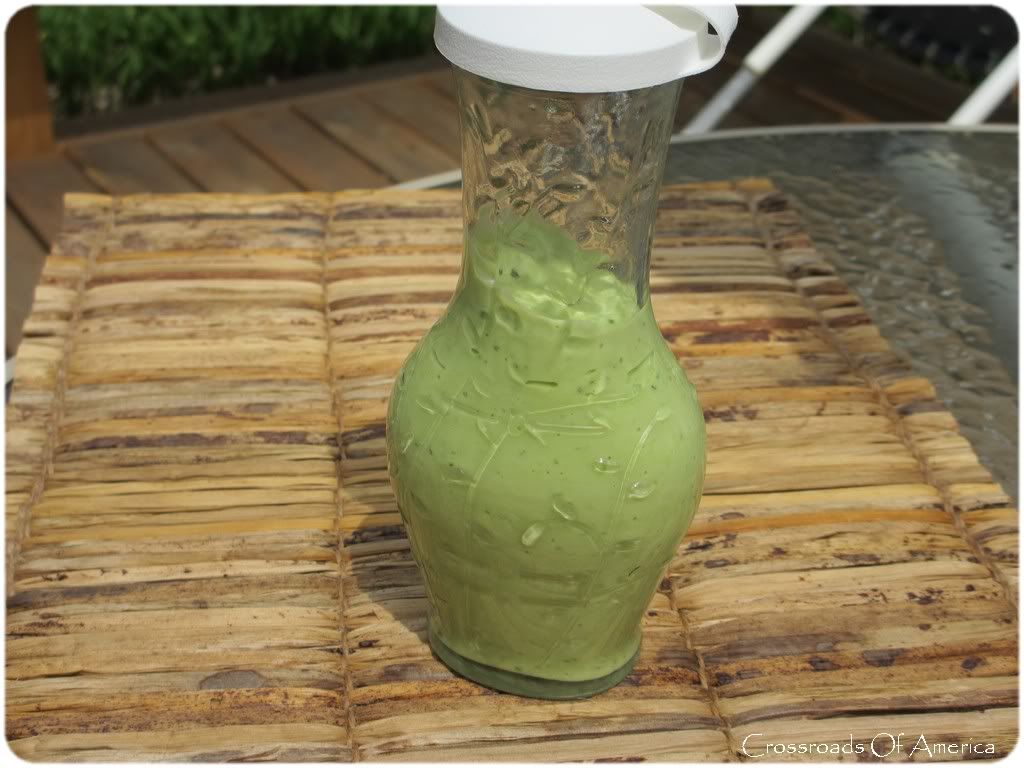 I found this recipe over on the
Chilean Avocado industry site
. They have lots of great avocado recipes. Go check them out.
Makes: About 2 cups
Prep time: 5 minutes
Cook time: 1 minute
Printable Recipe
Ingredients:
1 avocado, halved, pit removed
3/4 cup buttermilk (more or less, depending on how thick you want your dressing)
2 green onions, chopped
2 tablespoons fresh basil leaves, chopped (or substitute 2 teaspoons dried)
2 tablespoons white wine
salt, to taste
1. Spoon avocado into a blender. Add the remaining ingredients, starting with 1/2 cup of the buttermilk. Puree until very smooth, adding more buttermilk until you get the desired consistency.
2. Can be stored in the fridge for up to 3 days.