This is my take on an excellent post over on
The Hog Blog
. For BBQ competitions they use bone-in, skin-on thighs. For us, at home, we use boneless skinless thighs. It's my go-to cut of chicken. Chicken breasts are tasteless, can have a funky texture, and have you noticed... they keep getting bigger and bigger? That can't be a good thing.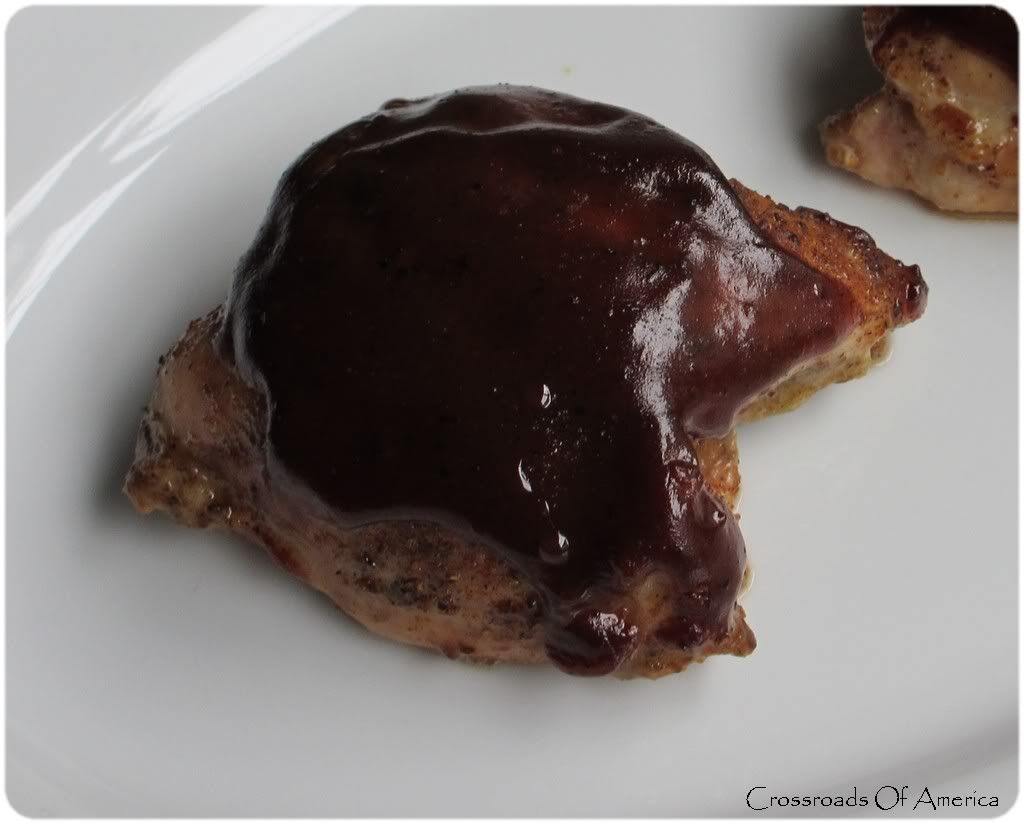 Anyway. This is a simple recipe for great tasting thighs.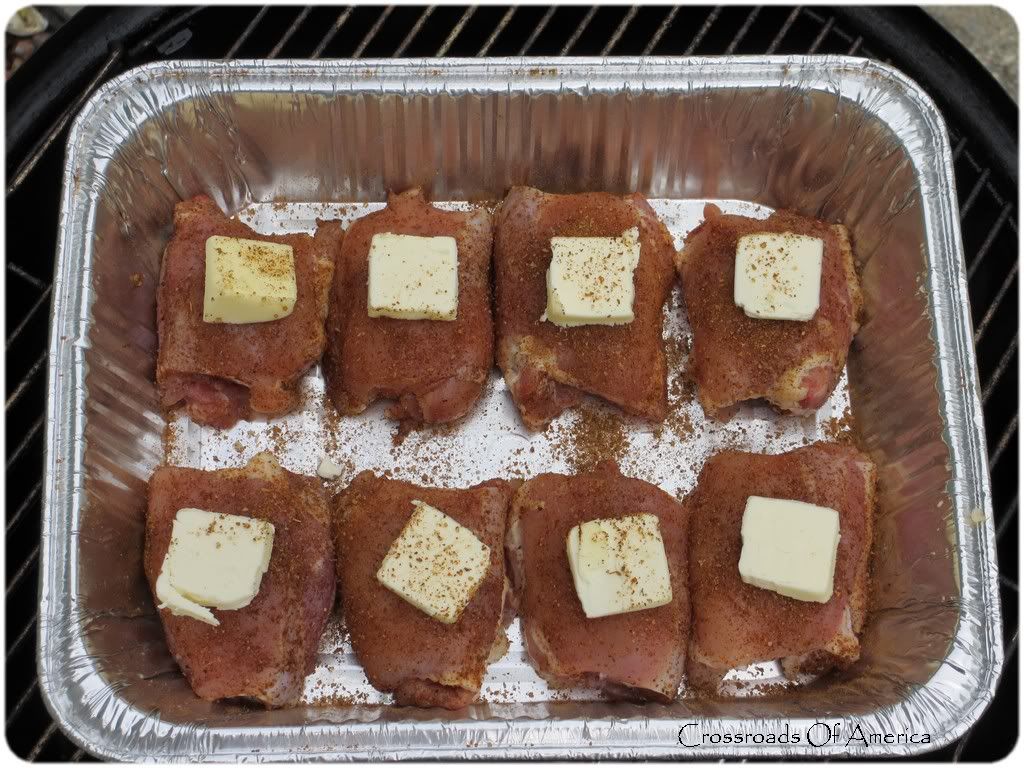 You can also make this on your grill, just use indirect heat and try to keep the temp between 250 and 275 F.
Makes: 4-6 servings
Prep time: 10 minutes
Cook time: 2 1/2 hours
Printable Recipe
Ingredients:
1 large package boneless skinless chicken thighs (around 3 pounds)
Your favorite BBQ or spice rub (I used Dizzy Pig Swamp Venom)
1/2 stick butter
Your favorite BBQ sauce (I used Blues Hog Original)
1. Fire up your smoker to 275 F.
2. Trim any extra fat off of the thighs. Place into 2 aluminum pans. Sprinkle one side of the thighs with rub. Flip and sprinkle the other side.
3. Top each thigh with a pat of butter. Cover with foil and place on smoker and cook for 1 hour.
4. Remove foil and cook another hour.
5. Brush BBQ sauce over tops of thighs. Return to smoker, uncovered, for another 30 minutes or until the sauce has thickened.