A simple, easy-to-make salad, from
Sandra Lee
that is perfect as a side to some grilled burgers.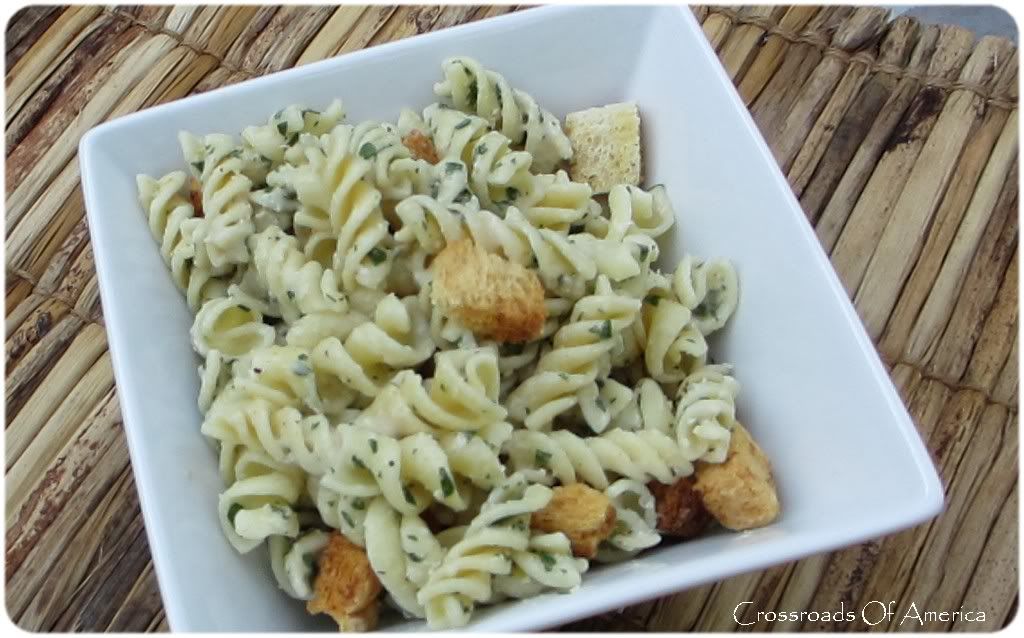 I think I might add some sliced black olives next time.
Makes: 4-6 servings
Prep time: 5 minutes
Cook time: 10 minutes
Printable Recipe
Ingredients:
1/2 pound Rotini pasta
1/2 cup creamy Caesar salad dressing
1/2 lemon, juiced and zested
3 tablespoons fresh parsley, chopped
1/4 cup freshly grated Parmesan
Fresh ground black pepper
1 cup garlic croutons
1. Cook pasta per package instructions. Drain well.
2. In a large bowl, whisk together the dressing, lemon zest and juice, parsley, and cheese. Season with fresh ground black pepper, to taste.
3. Add the pasta and toss to coat.
4. Serve topped with croutons, or you can mix them into the salad.