I'm not sure how I ever discovered
Route 11
potato chips. I think maybe it was on the Food Network. Or maybe someone mentioned them on a forum. Well, no matter how, the good thing is I did because these chips are insanely good.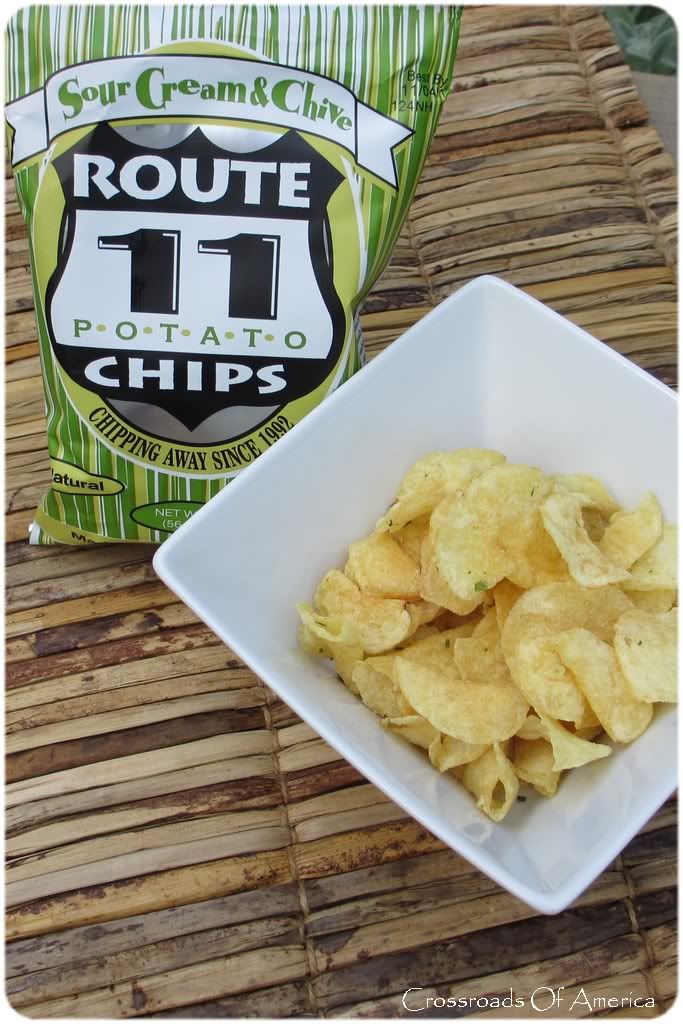 I ordered a case of 5 different flavors in 2 ounce bags. As soon as they arrived I immediately tore open the sour cream and chive bag. Man, these chips are crunchy and sooooo tasty. They aren't doused in weird powdery stuff like the big name brands. No, these chips are flavored perfectly. Just the right amount of chive flavor with a hint of smooth sour cream.
With Route 11 chips you still taste the potato, and you won't come away with greasy hands. The perfect chips!
PS: You don't have to order Route 11 chips just online. Some places now carry them. Go to
their website
. Maybe you'll get lucky and they're near you. If not, you'll want to order a case... or more!