We're big fans of pork tenderloin. It tastes better than chicken breasts, cooks easy, and its easier to wrap in bacon!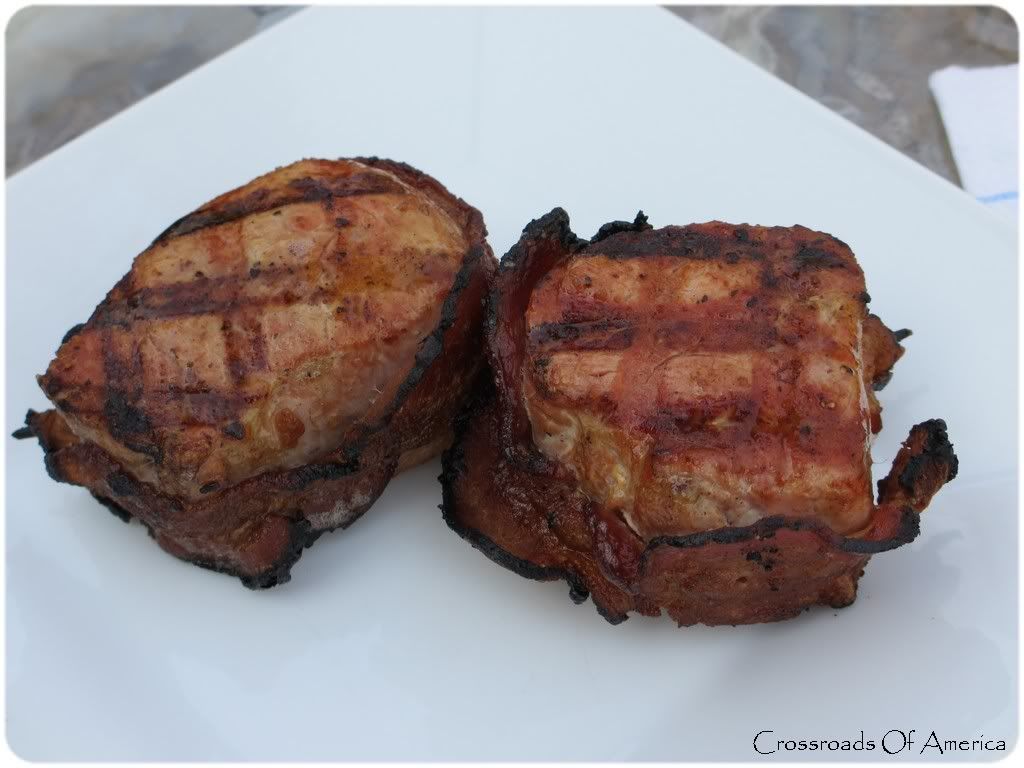 I grilled these over lump charcoal, with a chunk of hickory thrown on top for extra flavor. They came out fantastic.
Makes: 2-3 servings
Prep time: 10 minutes
Cook time: 30-40 minutes
Printable Recipe
Ingredients:
1 pork tenderloin, trimmed
6-8 slices of thick-cut bacon
1. Fire up your grill for direct and indirect cooking. Soak some small bamboo skewers in water.
2. Par cook the bacon by placing it into the microwave for a minute on paper towels. You don't want to fully cook it. If you don't do this step the bacon won't cook enough on the grill. I partially cooked mine in a cast iron skillet because I keep the leftover bacon grease to season my grill grates.
3. Cut the pork tenderloin into medallions, about 1 1/2" thick. Season well with salt and pepper.
4. Wrap the bacon around the medallions and secure with the skewers. You can use toothpicks, but they will burn off.
5. Sear pork over direct heat. Move to indirect heat and continue cooking until done, about 155-160 F. Let rest 10 minutes before serving.