This is exactly like the salsa you get at most Tex-Mex restaurants around here. It's very easy to make, and hard to stop eating.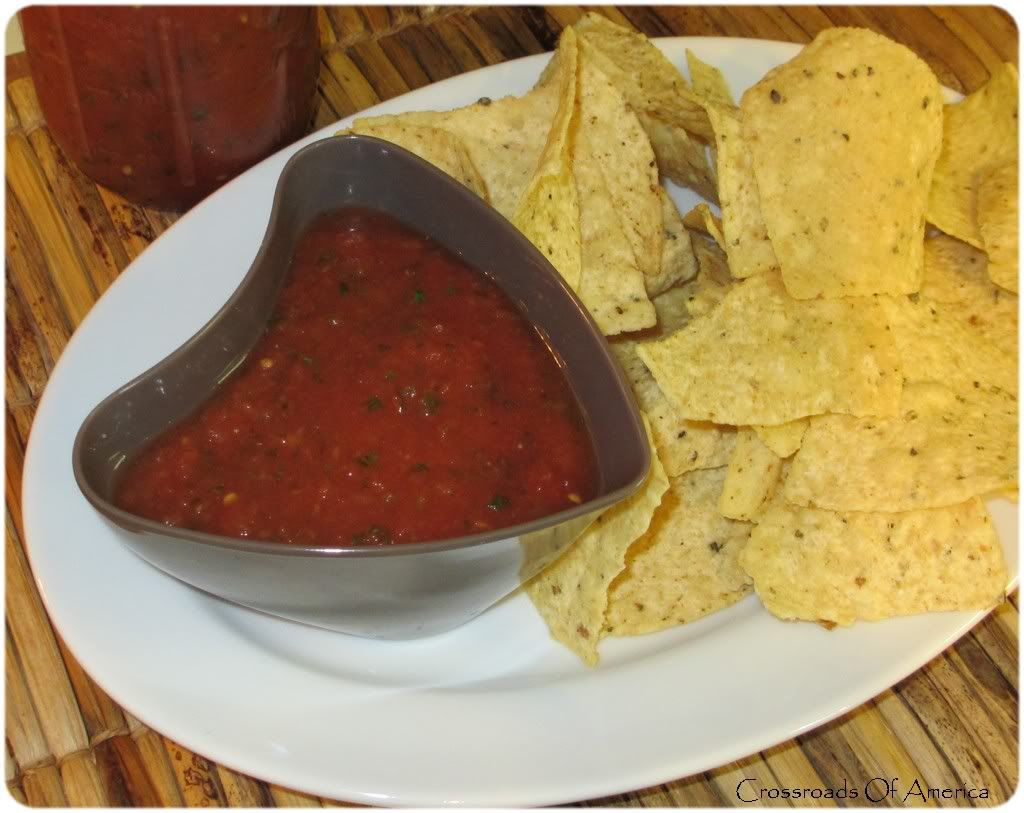 Some restaurants use more tomato, some use less. Just depends on how thick they want it. This makes a really big batch, but it sizes down easily.
Makes: 6 or so cups
Prep time: 10 minutes
Cook time: 5 minutes
Printable Recipe
Ingredients:
1 (28 ounce) can whole tomatoes
2 (10 ounce) cans Rotel (I used one hot and one mild)
1/4 cup white onion, chopped
1 clove garlic, minced
1 jalapeno, chopped
1/4 teaspoon sugar
1/4 teaspoon salt
1/4 teaspoon ground cumin
1/2 cup cilantro (or more)
1/2 lime, juiced
1. Place all ingredients into a large blender. Pulse until you get the consistency you're after. Taste and add more seasonings if desired.
2. Refrigerate at least one hour before serving.