This is my basic BBQ rub recipe. I use this rub mostly on pork, but it's good on anything.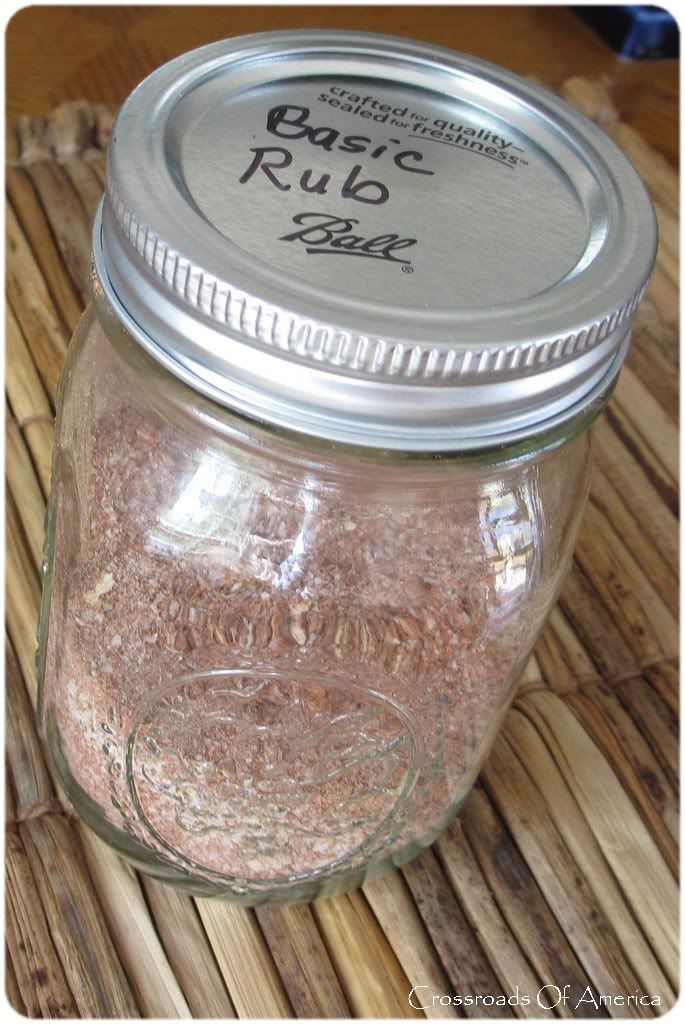 I use this as a base, and add other flavorings depending on my mood and what I'm cooking. For fish, I might add some lemon pepper. For ribs, I'll add more heat or smoked paprika, or turbinado sugar.
Makes: About a cup
Printable Recipe
Ingredients:
1/4 cup kosher salt
1/4 cup brown sugar
1/4 cup paprika
3 tablespoons black pepper
1 tablespoon garlic powder
1 tablespoon dried onion
1 teaspoon cayenne pepper
1/2 teaspoon celery seeds
1. Combine all ingredients in a bowl. I put the mixture into a spice blender (an old coffee grinder) and pulse it a few times. I store this in a mason jar for months (though it never lasts that long).