I picked up a bottle of
The Shizzle Voodoo Hot jerk marinade
when we were at
Jungle Jim's
a few weeks ago. I marinated a pork tenderloin in it for about 8 hours and then tossed it onto the grill. Sliced it up and served it on slider buns with homemade Jamaican slaw.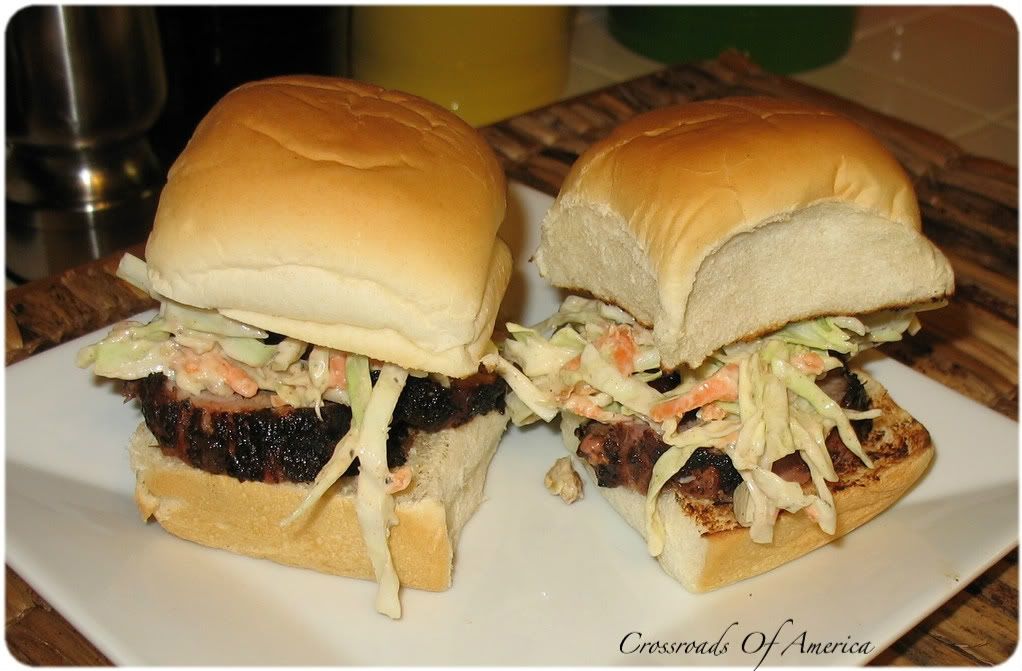 Let me tell you, that Shizzle marinade is insanely good. And the slaw was great too. I'm highly addicted to Shizzle now. I want to try it on chicken, burgers, you name it!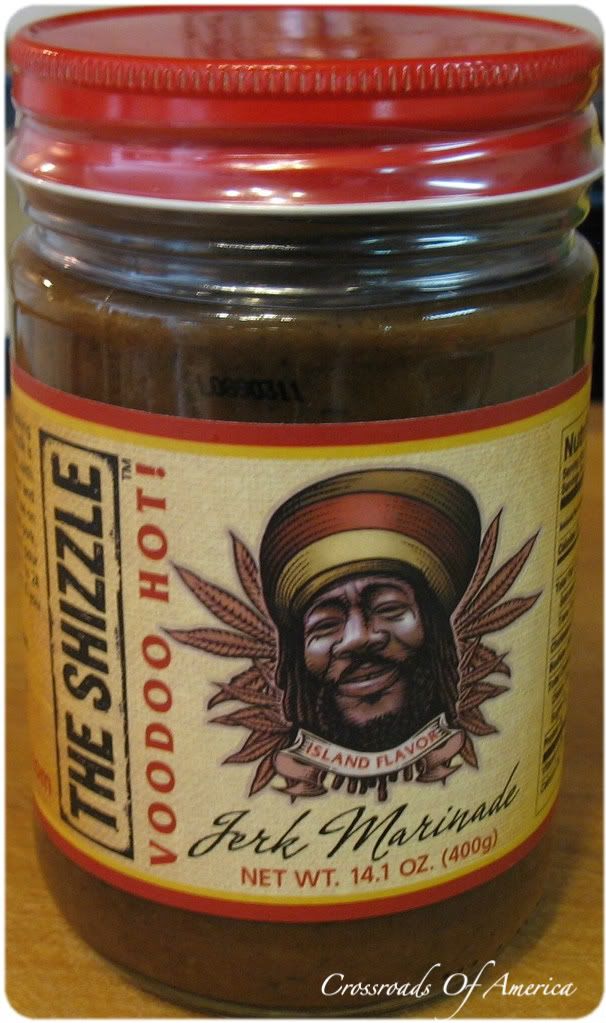 Makes: 4 servings
Prep time: 8 hours
Cook time: 20-30 minutes
Printable Recipe
Ingredients:
1 pork tenderloin, trimmed
1/2 jar The Shizzle Voodoo Hot marinade (plus a little more for brushing on later)
8 slider buns
Jamaican slaw (see below)
1. Put pork in a resealable baggie and add in the marinade. Seal and shake the bag to make sure the meat is well covered. Let marinate for 4-8 hours.
2. Fire up your grill for two-zone (direct and indirect) cooking. Place tenderloin over high heat and sear on all sides. Remove to indirect heat and brush with remaining marinade. Let cook until internal temperature reaches 150-155 F. Remove and let rest, foiled, for 15 minutes.
3. Toast buns as desired. Slice pork thin. Place pork on buns and top with slaw. Serve with additional slaw on the side.
For the slaw:
Makes: 4 servings
Prep time: 1 hour
Ingredients:
4 cups shredded green cabbage
1/4 cup shredded carrot
1/2 cup chopped walnuts
1/2 cup mayonnaise
2 tablespoons sugar
1 tablespoon cider vinegar
1 tablespoon Jamaican jerk spice (see below)
1. Combine cabbage, carrots and walnuts in a large bowl.
2. In a separate bowl, combine the remaining ingredients and stir well. Mix into cabbage and refrigerate for at least one hour before serving.
For the Jamaican jerk spice:
Ingredients:
2 tablespoons dried minced onion
2 1/2 teaspoons dried thyme
2 teaspoons ground allspice
2 teaspoons ground black pepper
1/2 teaspoon ground cinnamon
1/2 teaspoon cayenne pepper
1/2 teaspoon salt
1. Place all ingredients into a spice grinder and pulse a few times.