Sadly, Backyard BBQ has closed after 7 1/2 years.
~~~
While Anita and I were in Kokomo last weekend to see the
Grissom Air Museum
and do a little antiquing, we stopped by the
Backyard BBQ
joint for lunch. Located just off the main road in a little strip mall, Backyard BBQ is a nice little joint.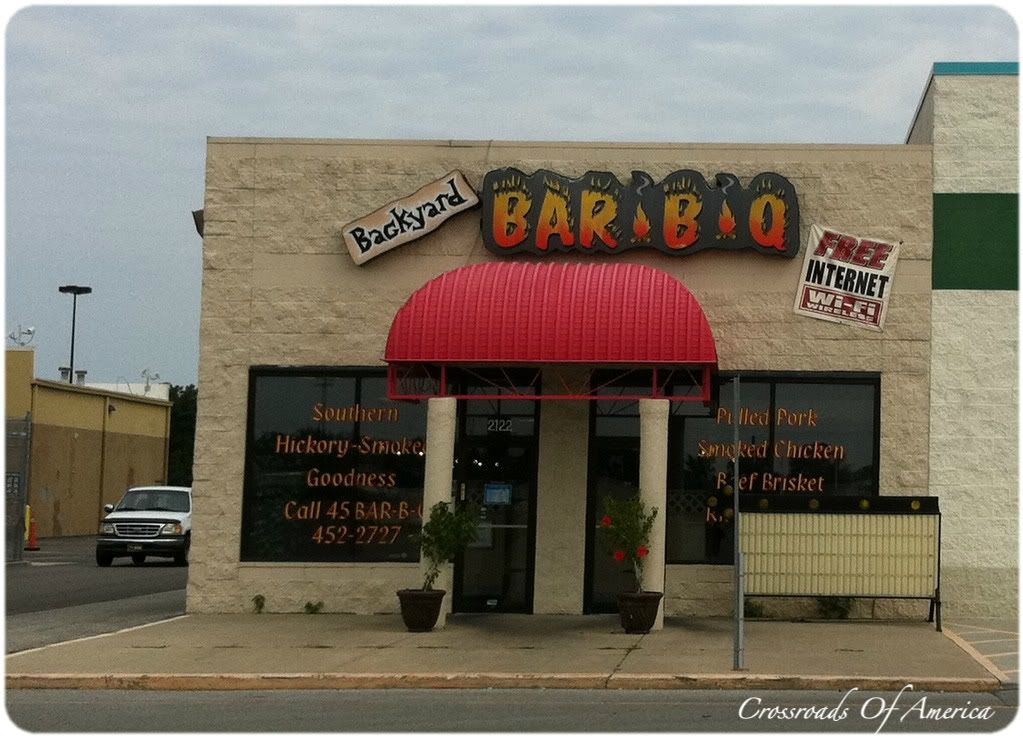 The owner was super friendly. Anita got the pulled pork sandwich, which she liked, and coleslaw and potato wedges on the side. The potatoes have a great seasoning on them. They were quite good. The slaw, we both agreed, was insanely good.
I ordered the sampler platter and the slaw. The sampler platter comes with a huge amount of chicken, pork, and beef. All were good, and there was definitely enough food! They have tons of different sauces, all of them very good. That's why I usually order platters instead of sandwiches as it makes it easier to sample all of the sauces.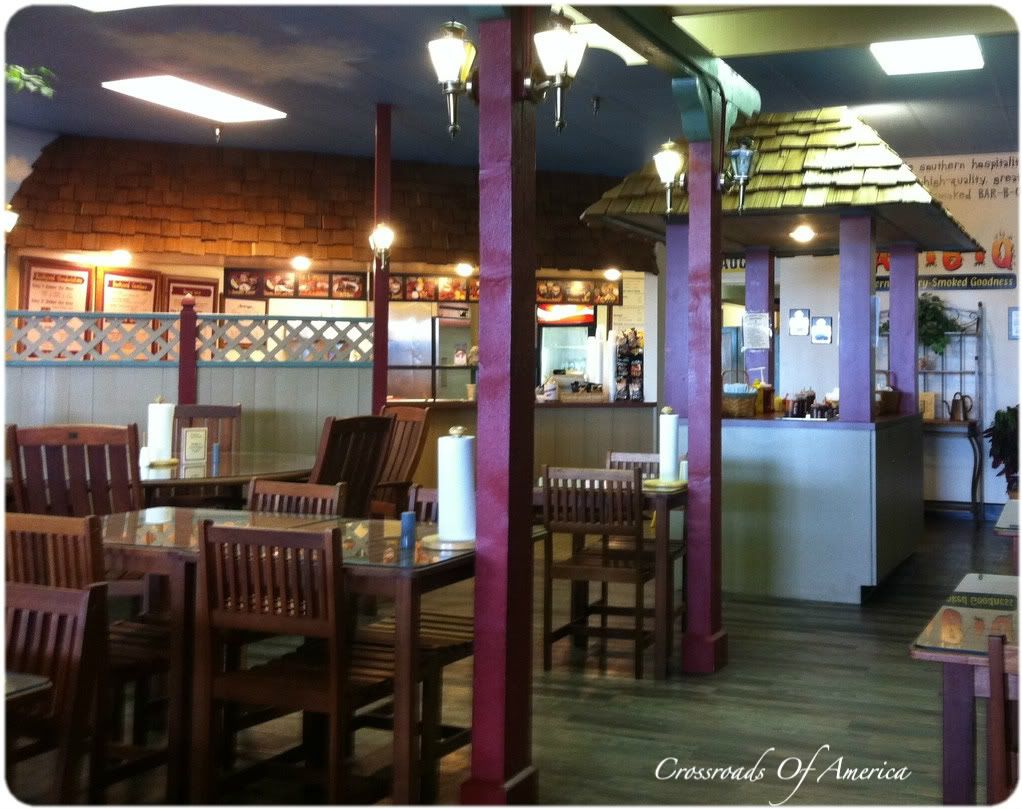 The interior of Backyard BBQ is decorated like a backyard. I thought it was rather well done and a change from the usual. Stop on by when you're in the Kokomo area. Support your local BBQ joint!