I met up with some co-workers for lunch the other day in Lafayette, Indiana. We always try to go somewhere new, and of course, I lean towards BBQ joints.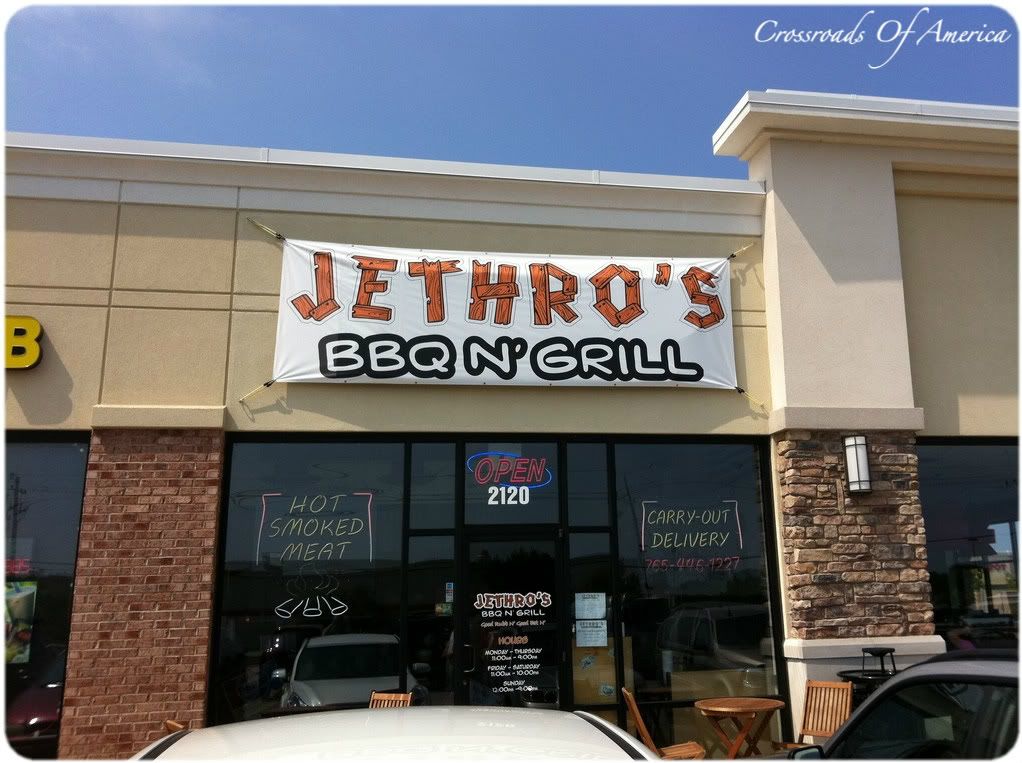 I think Jethro's
BBQ N' Grill
is fairly new. We walked on in and ordered at the counter. I ordered a 1/2 pound of the brisket along with some slaw. Now, I gotta say, I was a little irked that while we were waiting to order the cashier stopped three times to take phone orders. I really think that someone in the back should take those calls while people are waiting, or at least put the people on hold. It's sort of a pet peeve with me. Maybe it was a fluke.
Anyway, the brisket is sliced, not chopped. It had a great smoke flavor to it. I was a little pessimistic going in, but the brisket sold me. I could've eaten another half pound, to be honest. The slaw was also quite good. Your normal slaw, executed well and nice and cold.
Oh, did I mention the sauces? Quite good, actually. They are on the table, which is something I really like. I hate having to go up and ask for more sauce, or worse, having my BBQ pre-sauced for me.
I'd return to Jethro's. I'd like to try some of their other items, specially the pulled pork.
Visit your local BBQ joints!