I picked up a bottle of
Sweet Bourbon Glaze
from the Pepper Palace in Gatlinburg a while back and finally got around to using it. I should've used it earlier because it is really good. A little sweet, a little heat, and just flat out tasty.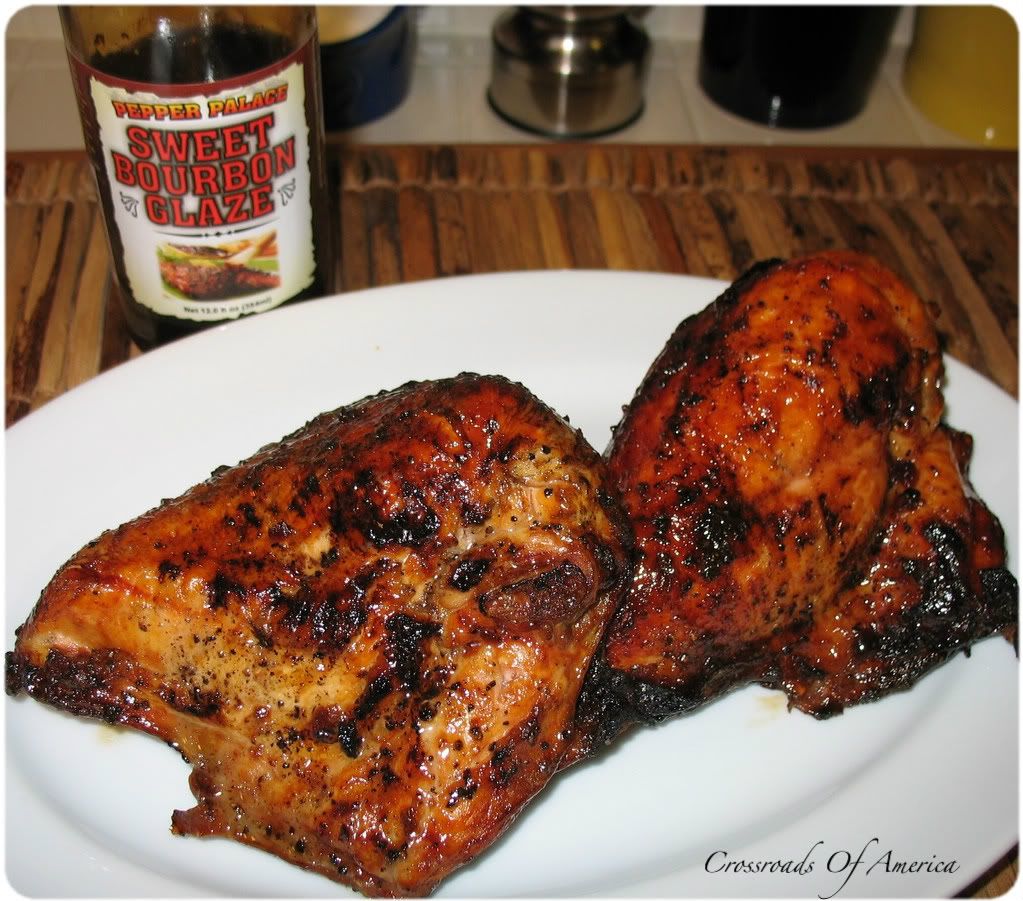 I grabbed two split chicken breasts out of the fridge and removed the skin from them. I sprinkled them with a little salt and pepper and seared them over charcoal on the Weber Performer grill. I then moved them to indirect heat and basted them with the glaze. I kept glazing them every 10 minutes or so until the chicken was done.
This glaze is really good. The Pepper Palace has a huge selection of sauces, glazes, salsas, you name it. Visit one of their stores or see them online at
PepperPalace.com
.