I have to admit, I was happy to see Ree Drummond get a show,
The Pioneer Woman
, on the Food Network. I have been following
her blog
for years, and have made several of her recipes.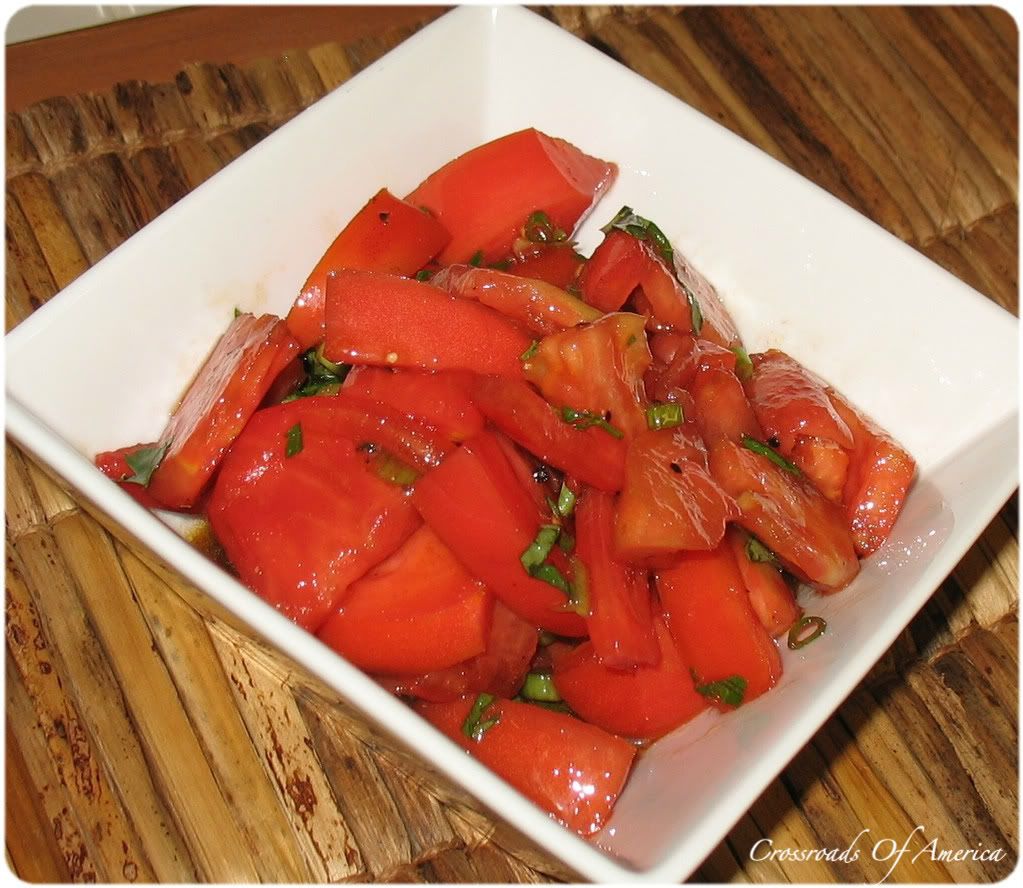 Ree made this recipe on her first episode of the show. It's very simple, and very, very good. Make sure you let it get super cold in the fridge before serving. This also makes a pretty good sized batch. You may have to adjust the ingredients based on how large your tomatoes are. We ended up using just 4 tomatoes, but they were very large.
Prep time: 15 minutes
Cook time: 4 hours
Printable Recipe
Ingredients:
6 to 8 ripe tomatoes (we picked some up at the local farmer's market), cut into small wedges
4 green onions, sliced
1 cup extra-virgin olive oil
3-4 tablespoons balsamic vinegar (to taste)
2 tablespoons brown sugar
1/4 cup fresh parsley leaves, chopped
12 fresh basil leaves, chiffonade (I used a little less)
1. Place tomatoes and green onions into a large bowl.
2. In a separate small bowl, combine the oil, vinegar, brown sugar and salt and pepper to taste. Use a whisk to get the ingredients well mixed.
3. Add dressing to the tomatoes. Top with parsley and basil and toss gently.
4. Refrigerate for at least 4 hours before serving.