Yep, just a good ole margarita, served in a Mason jar.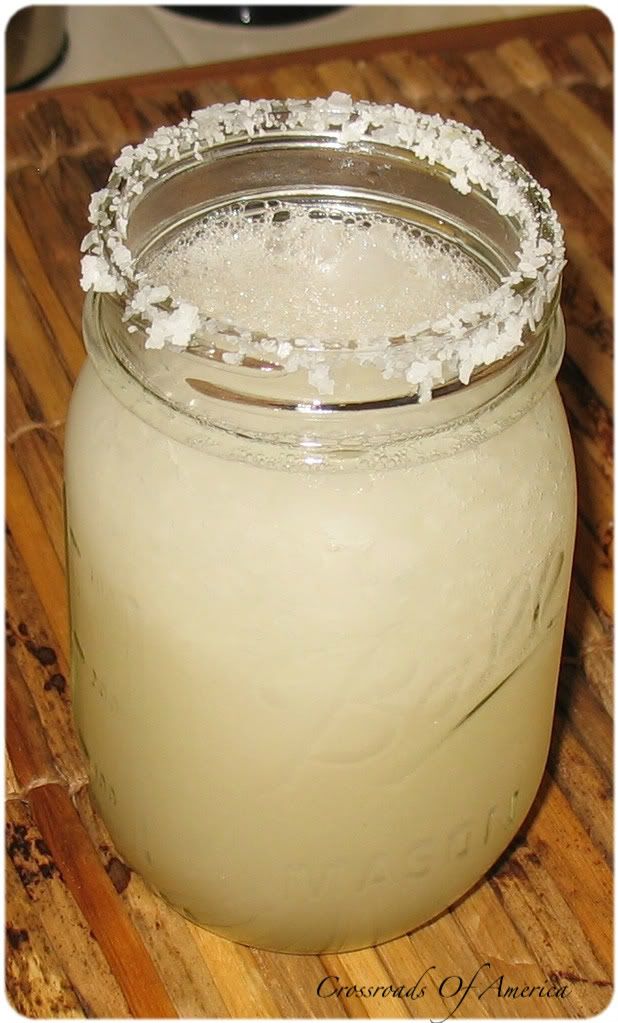 Adjust the amount of tequila (and salt) to taste. These are good, trust me!
Makes: 2 large margaritas
Prep time: 5 minutes
Printable Recipe
Ingredients:
1 lime, halved
Margarita or kosher salt
2 pint Mason jars
1/2 cup freshly squeezed lime juice (about 5 medium limes)
2 tablespoons freshly squeezed lemon juice (about 1 medium lemon)
1 cup Triple Sec
3/4-1 cup white tequila
2 cups ice, plus more for serving
1. Pour a little of the salt out on a plate or bowl. Rub rim of the jars with the halved lime. Dip jars into salt to coat the rims.
2. Place remaining ingredients into a blender and puree until thick.
3. Pour blender contents into a shaker. Add a few cubes of ice and shake. Strain into jars and serve.