Simple, tasty wraps. We had these for lunch last weekend.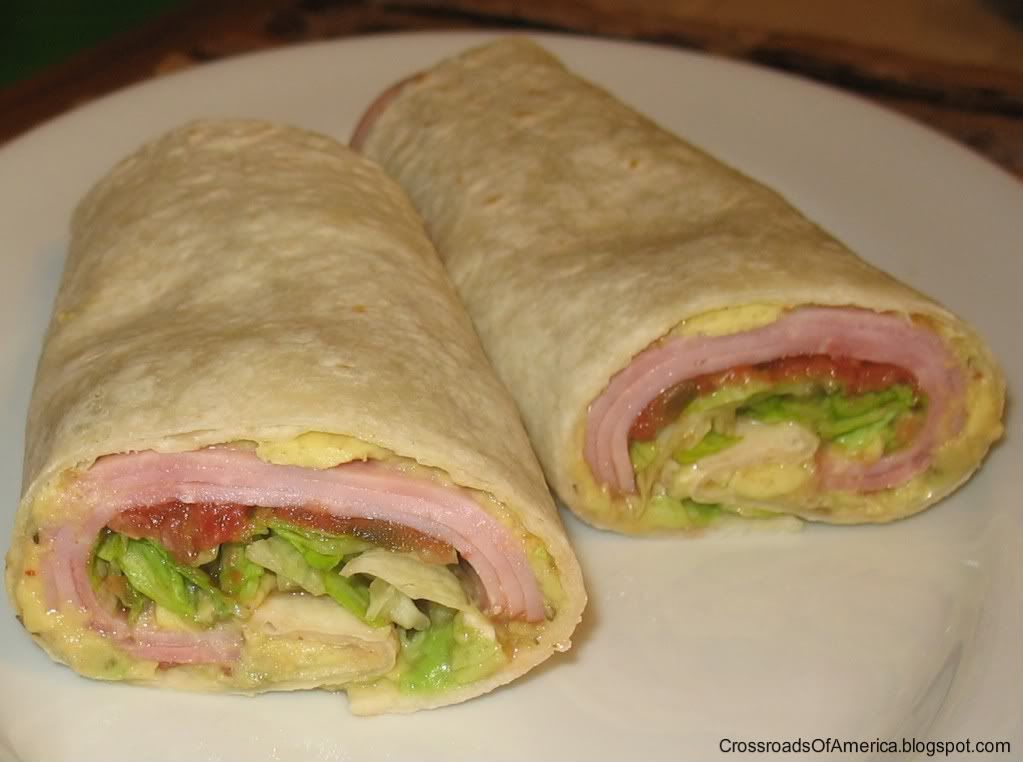 Make sure you use a salsa that isn't too runny or you'll end up with a mess!
The original recipe can be found
here
.
Makes: 2 wraps
Prep time: 10 minutes
Cook time: 5 minutes
Printable Recipe
Ingredients:
2 9" tortillas
1 small avocado, pitted, peeled, smashed
1 1/2 T mayonnaise
1 t fresh lime juice
2 t chopped chipotles with adobo sauce
1/4 t salt
1/4 t ground cumin
6 slices deli ham
1 cup lettuce, shredded
2 T salsa
1. Warm the tortillas in the oven.
2. Combine the avocado, mayonnaise, lime juice, chipotles, salt, and cumin in a small bowl.
3. Spread half of the avocado mix over each tortilla, leaving a 1" border around the edges.
4. Place 3 slices of ham along center of each tortilla. Add 1/2 cup lettuce and spoon half of the salsa over each. Roll up and serve.