These came out just fantastic! I can't wait to make them again, trying different flavors!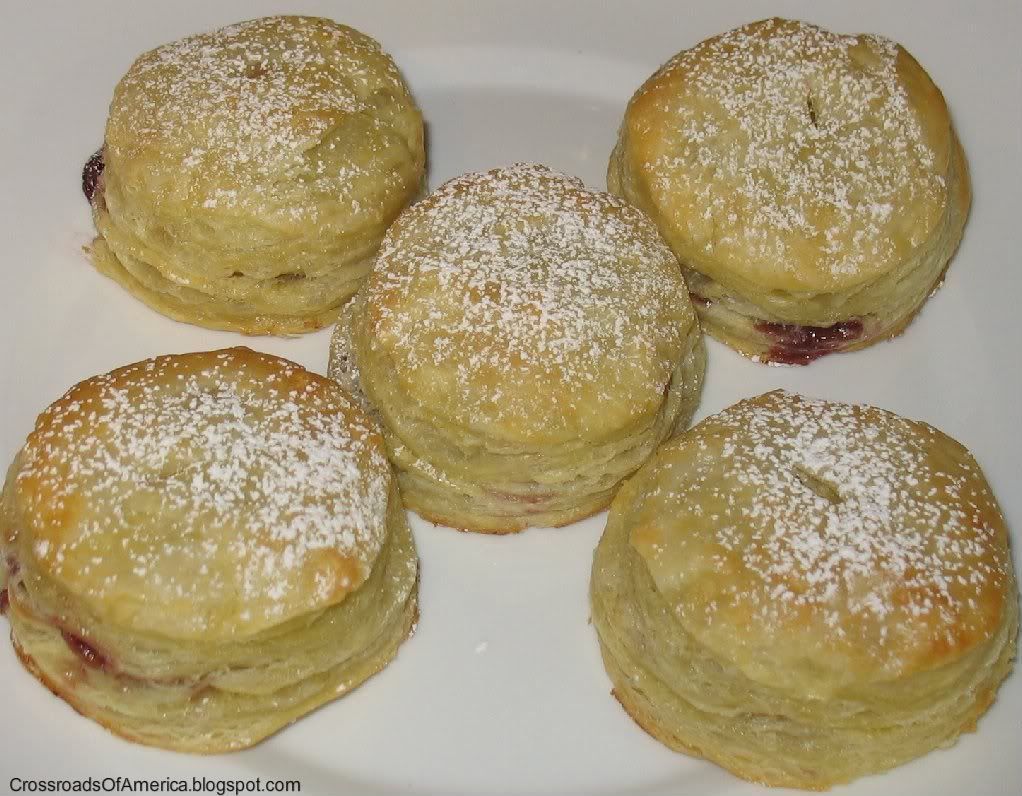 The original recipe came from
Pepperidge Farm
.
Makes: 9 donuts
Prep time: 5 minutes
Cook time: 30 minutes
Printable Recipe
Ingredients:
1 medium egg
1 T water
1/4 cup creamy peanut butter
3 T heavy cream
1 T confectioners' sugar, plus more for dusting
1 17.3 oz package pastry sheets, thawed
4 t raspberry jam ( can substitute other flavors)
1. Preheat oven to 400 F.
2. Combine the peanut butter, cream and confectioners' sugar. Mix until smooth.
3. Unfold a pastry sheet on a lightly floured surface. Roll out just enough to smooth out the dough. Using a 3" round cookie cutter, cut the dough into 9 rounds. Transfer to a baking sheet.
4. Place 1 teaspoon of the peanut butter mixture in the middle of each dough circle. Add 1/2 t of the jam, making sure to leave room at the edges.
5. Mix the egg with the water. Brush the edges of each dough circle with the mixture.
6. Unfold other sheet of dough and roll slightly. Cut into 9 more 3" circles. Place circles over the filling and seal at the edges with your fingers. Cut a small slit in the top of each pastry.
7. Bake for 15-20 minutes or until golden brown. Remove from oven and let cool 10-15 minutes then dust with confectioners' sugar.