This great recipe came from one of my favorite blogs,
Plain Chicken
.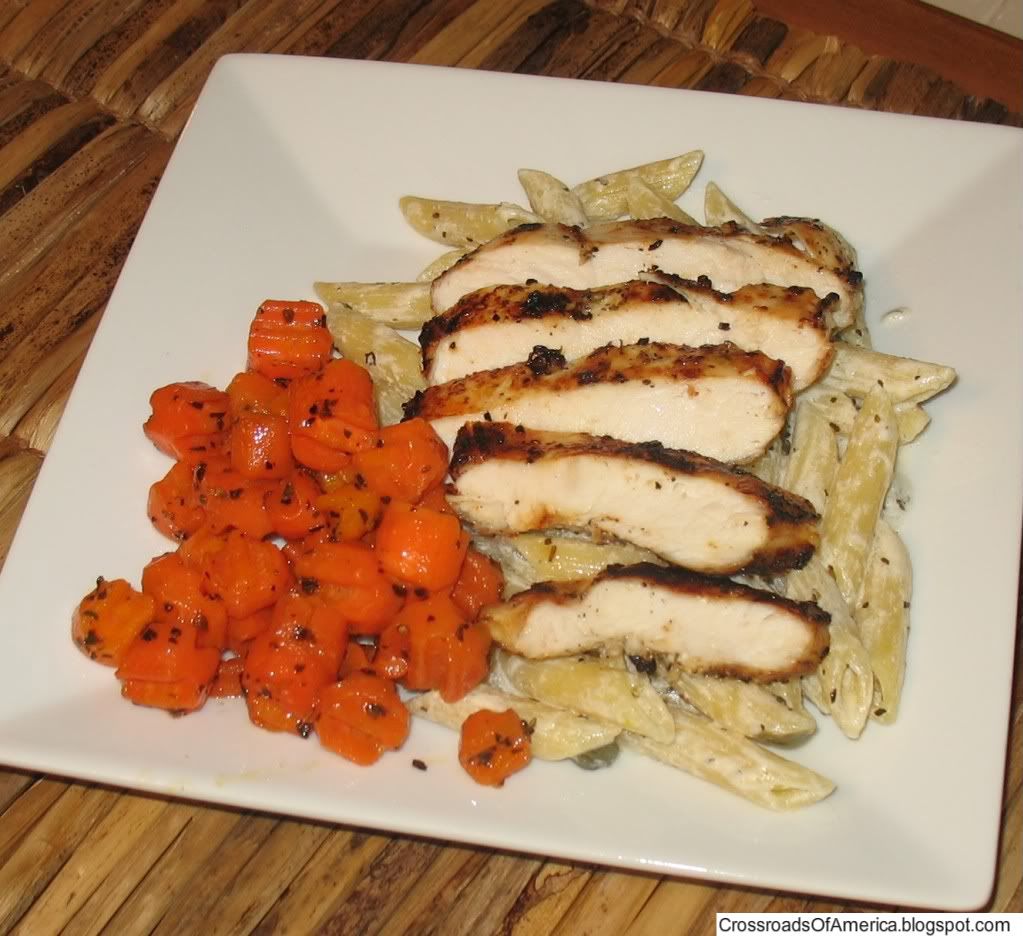 The chicken and pasta with sauce came out fantastic. Both went well with our
sauteed carrots
.
Makes: 4 servings
Prep time: 5 minutes
Cook time: Overnight + 20 minutes
Printable Recipe
Ingredients:
2 boneless, skinless chicken thighs, butterflied and halved into cutlets
3 T olive oil
4 cloves garlic, minced, divided
1 t salt
1/4 t fresh ground black pepper
1/2 t dried oregano
2 cups penne pasta, cooked
2 T butter
2 lemons, juiced
1/2 cup half and half
2 t dried basil
2 T capers, drained
1/2 cup freshly grated Parmesan cheese
1. Combine oil, two cloves of the minced garlic, salt, black pepper and oregano. Place chicken cutlets into a baggie and add the marinade. Let marinate overnight in the fridge.
2. Preheat grill to high. Add the chicken and cook until done.
3. In a medium saucepan over medium high heat, add the butter and melt. Add the lemon juice, remaining garlic and the half and half. Whisk until hot.
4. Add salt and pepper to taste, along with the basil, capers and cheese. Heat until cheese is melted. Remove from heat, add the pasta, and toss to coat.
5. Serve chicken over pasta.