We made this dip for the Daytona 500 race. It is absolutely fantastic (not to mention easy)!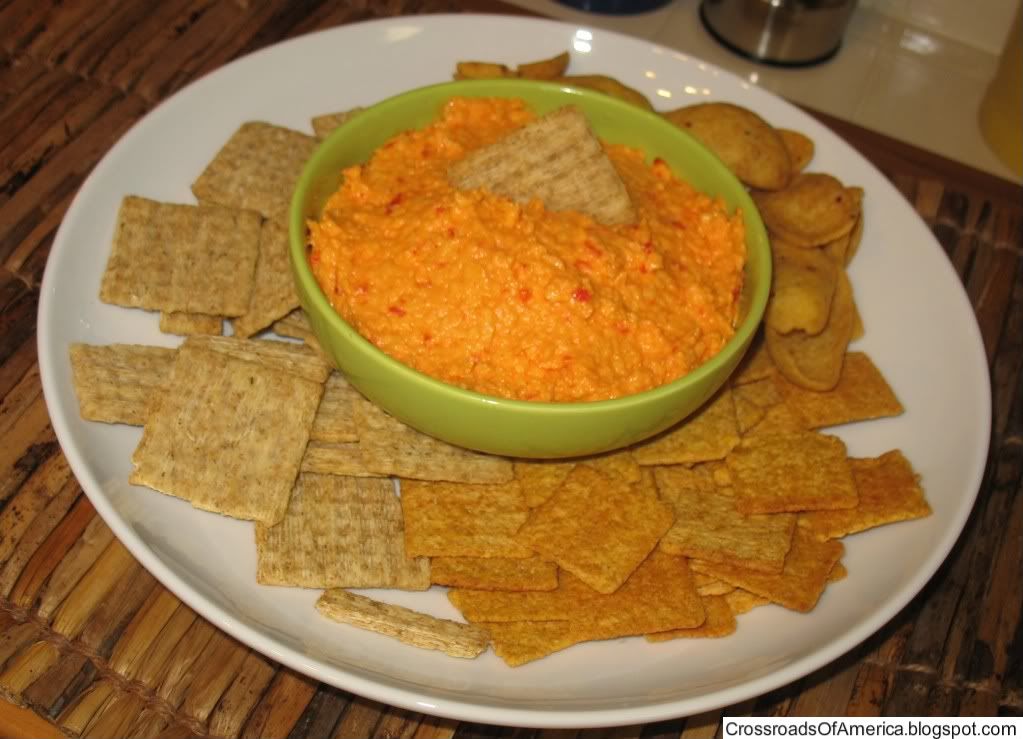 We use sriracha sauce whenever we can. It's not a biting hot sauce. It has a kick, but it has a nice smooth taste. Most grocery stores carry it now.
I found the
original recipe
in a blog on the Cooking Channel's website. Next time I think I might add a small can of diced green chile peppers.
Makes: 8 servings
Prep time: 5 minutes
Cook time: 5 minutes
Printable Recipe
Ingredients:
1 lb cheddar cheese, grated (I used Tillamook)
1 4 oz jar pimentos, drained
½ cup mayonnaise
2 T sriracha sauce
Crackers, chips, etc for dipping
1. Place all ingredients in a food processor and blend until mixed and smooth.