This is a very different chili than I'm used to making.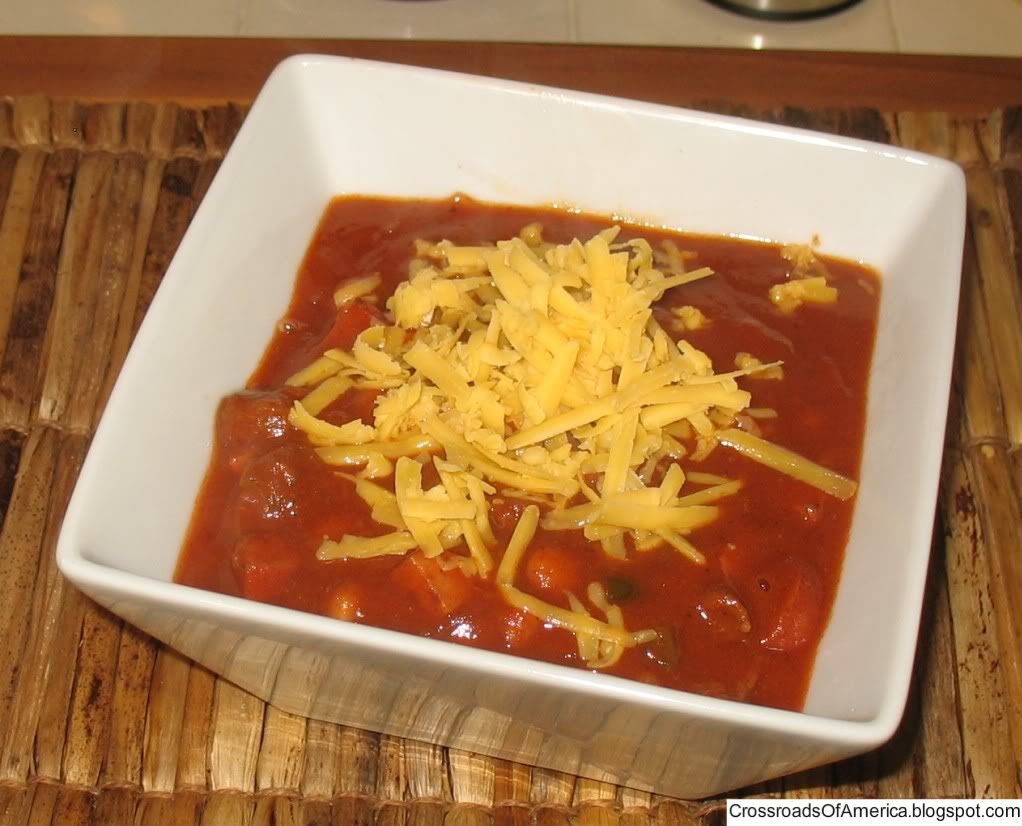 There aren't many spices in it, but it has a nice deep flavor and a little kick. I found the original recipe
here
, and made a few modifications to it.
Makes: 8-10 servings
Prep time: 10 minutes
Cook time: 2 hours
Printable Recipe
Ingredients:
1 lb beef chuck, cut into bite-sized cubes
1 lb hot Cajun sausage, cut into 1/4" rounds
1 15 oz can tomato sauce
1 6 oz can tomato paste
1 can pinto beans, rinsed and drained
1 medium green bell pepper, chopped
1 medium white onion, chopped
3 T onion powder
3 T garlic powder
3 T chili powder
3 T Creole seasoning
1. Heat a Dutch oven over medium-high heat. Add the beef and sausage and cook until browned.
2. Add pepper and onion and cook until just starting to get soft.
3. Add tomato sauce, tomato paste, and 2 cups of water. Stir.
4. Bring to a boil. Add the seasonings and mix well. Cover, reduce heat to a simmer, and continue simmering for 1 1/2 hours. Add more water and adjust spices if needed.
5. Add the beans and cook another 20 minutes.