This is another
great recipe
from my favorite blog,
Plain Chicken
. It's an adaptation on one from Pillsbury.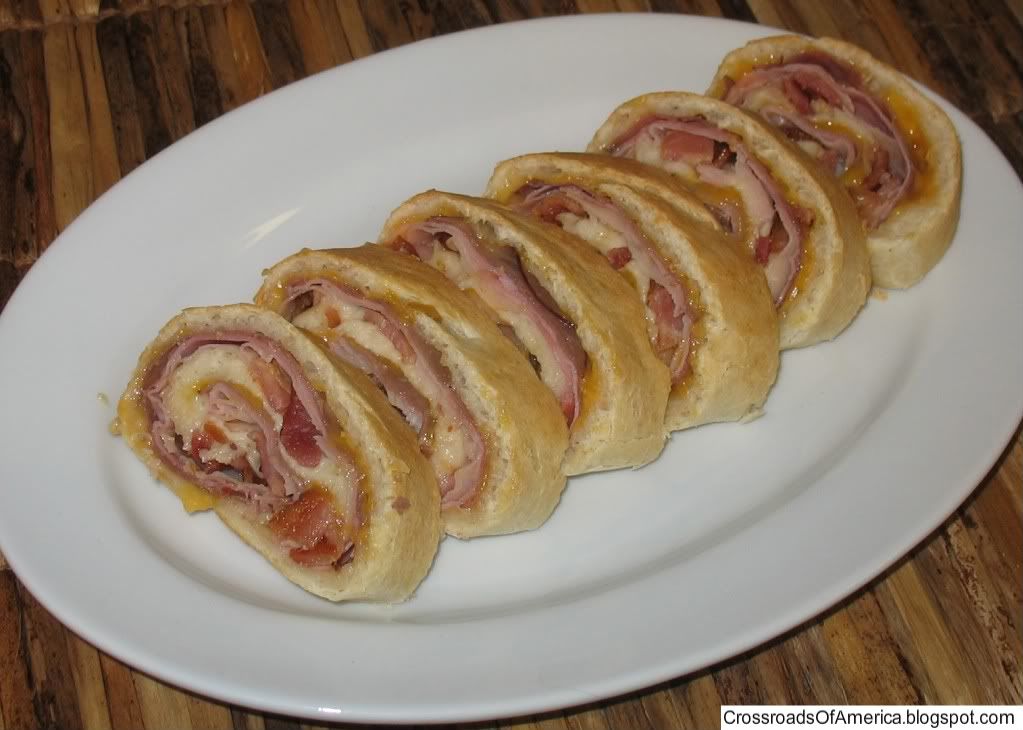 I could think of a hundred variations on this. I can't wait to try it with Swiss cheese, or maybe add olives, etc. You can serve this as an appetizer or lunch, or even dinner.
Makes: 12 pinwheels
Prep time: 5 minutes
Cook time: 25 minutes
Printable Recipe
Ingredients:
6 slices bacon
1 11oz can Pillsbury Refrigerated Crusty French Loaf dough
1 cup sharp Cheddar cheese, shredded
6 slices turkey sandwich meat
6 slices ham sandwich meat
6 slices roast beef sandwich meat
1. Preheat oven to 350 F.
2. Spray a baking sheet with nonstick spray.
3. Unroll the dough. Spread cheese over dough, leaving about a 1" border around the edges.
4. Top dough with sandwich meats, spreading them out evenly. Sprinkle with bacon.
5. Roll dough into a log starting along the longest edge. Cut 4-5 slits on top of the loaf.
6. Place on baking sheet and bake 25-30 minutes or until lightly golden. Cool then cut into 1" slices. Serve.