This a great, fast stir-fry recipe. The sauce is really good.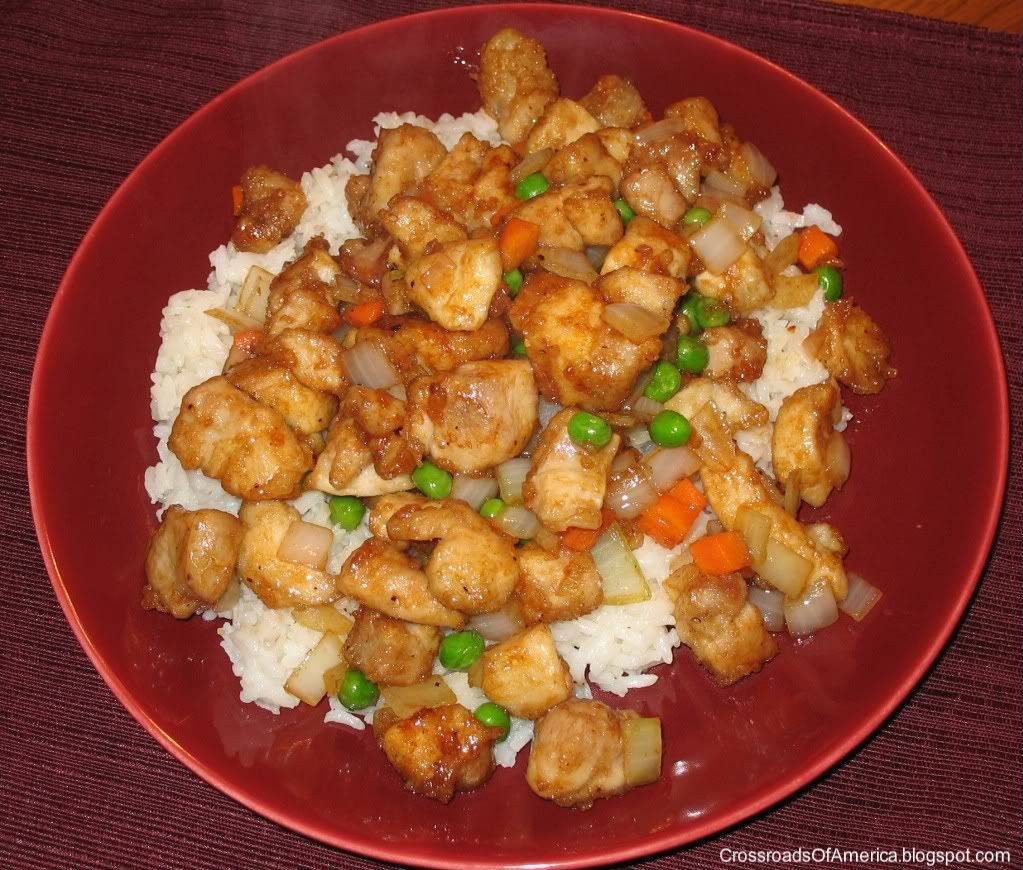 Makes: 3-4 servings
Prep time: 10 minutes
Cook time: 10 minutes
Printable Recipe
Ingredients:
1 lb boneless skinless chicken thighs, cut into 1/4" dice
6 T cornstarch
1 large white onion, diced
1 cup frozen peas and carrots
2 cups peanut oil, plus more
Cooked rice
Sauce:
1/4 cup oyster sauce
1 t soy sauce
1 t black pepper
1/2 white pepper
1 t rice wine
1. Mix together all ingredients for the sauce in a small bowl.
2. Heat oil in a wok or large skillet.
3. Place cornstarch in a small bowl. Add chicken pieces and cover completely. Shake off excess and fry in oil until golden, about 2-3 minutes. Remove and drain.
4. Remove oil from wok and discard. Add 1 more tablespoon of oil and stir-fry the onion for about 1 minute.
5. Add the peas and carrots and stir-fry for 30 seconds. Add sauce and chicken to wok and mix well. Serve hot over rice.