This was a a great dinner. The beef came out super tender.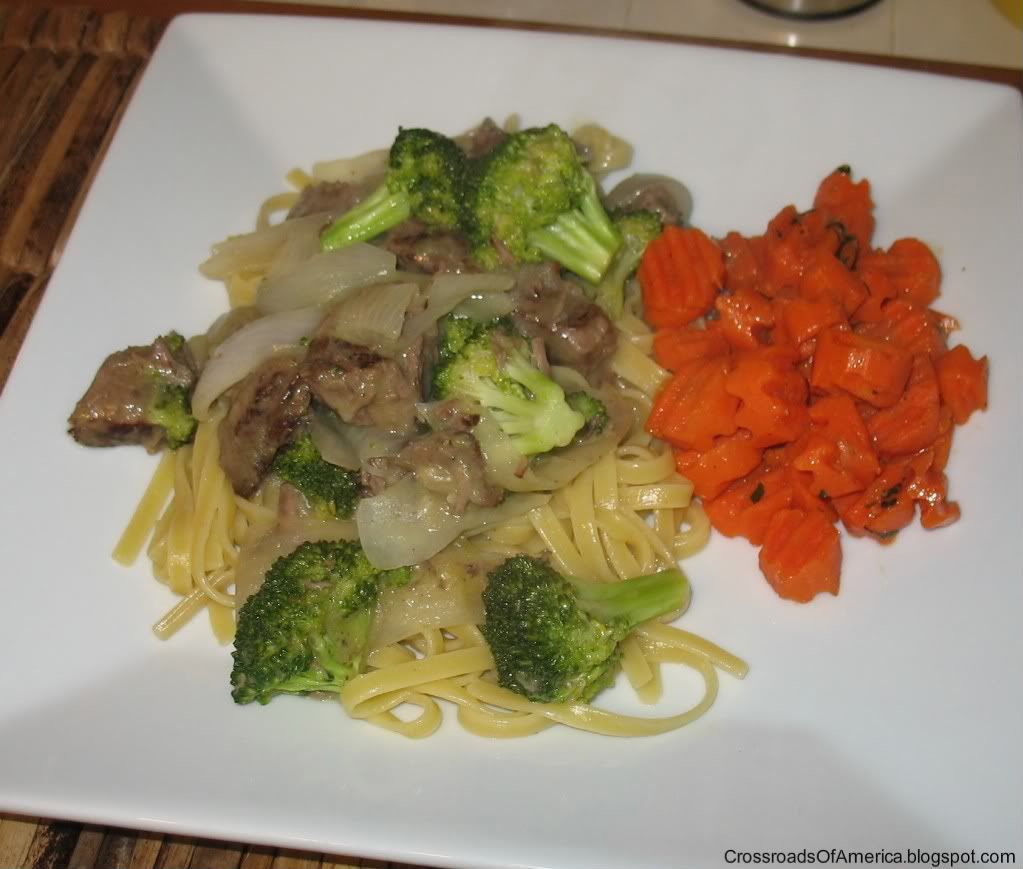 On the side, we had
sauteed carrots
.
Makes: 4 servings
Prep time: 5 minutes
Cook time: 30 minutes
Printable Recipe
Ingredients:
1 lb boneless sirloin steak
1 clove garlic, minced
1 T vegetable oil
1 medium onion, cut into wedges
1 10oz can cream of broccoli soup
1/4 cup water
1 T soy sauce
2 cups broccoli florets
Noodles or pasta, cooked
1. Cut the steak against the grain into thin strips. Heat oil over medium-high heat in a large skillet. Add beef and cook until browned.
2. Add onion wedges and cook 5 minutes, stirring.
3. Add soup, water, and soy sauce. Bring to a boil. Add the broccoli and reduce heat to a simmer. Simmer for 5 more minutes or until the broccoli is just starting to get tender.
4. Serve over noodles or pasta.