Last week I had a great reuben sandwich at
Bistro 310
. It had braised cabbage on it instead of kraut. So, I tried to duplicate it, and honestly, it came out great! Along with the cabbage and corned beef and dressing, I added white cheddar and fontina cheeses. Yummy!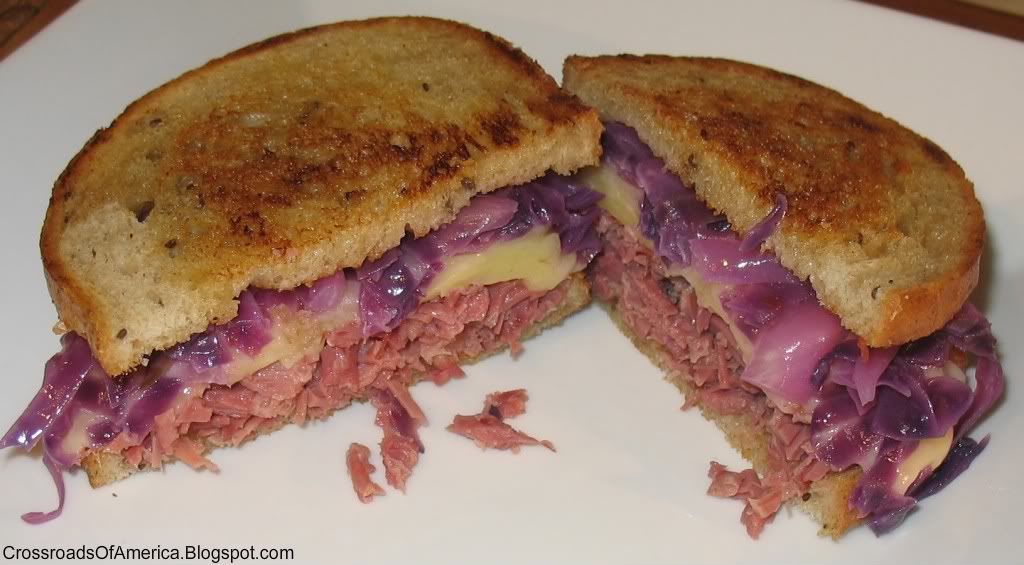 I also put this on grilled hot dogs, which was soooooooooooo good!
Makes: A big batch
Prep time: 10 minutes
Cook time: 30 minutes
Printable Recipe
Ingredients:
4 T butter
1 medium onion, minced
1 head red cabbage, sliced thin
Red pepper flakes, to taste
1/4 cup sugar
1/4 cup apple cider (can use apple juice)
1/4 cup chicken stock
1. Melt butter in a large skillet over medium-high heat.
2. Add the onion and cook for 1-2 minutes or until starting to soften.
3. Add the cabbage and cook until softened, about 5-6 minutes.
4. Add salt, pepper, and crushed red pepper, to taste.
5. Add the sugar, cider and stock and cook until cabbage is tender, about 10-15 minutes.