Some ex-coworkers and I met up for lunch the other day at the Moon Dog Tavern. First time I'd been there. It is located just south of 96th street near River Road, in between Allisonville and Keystone roads.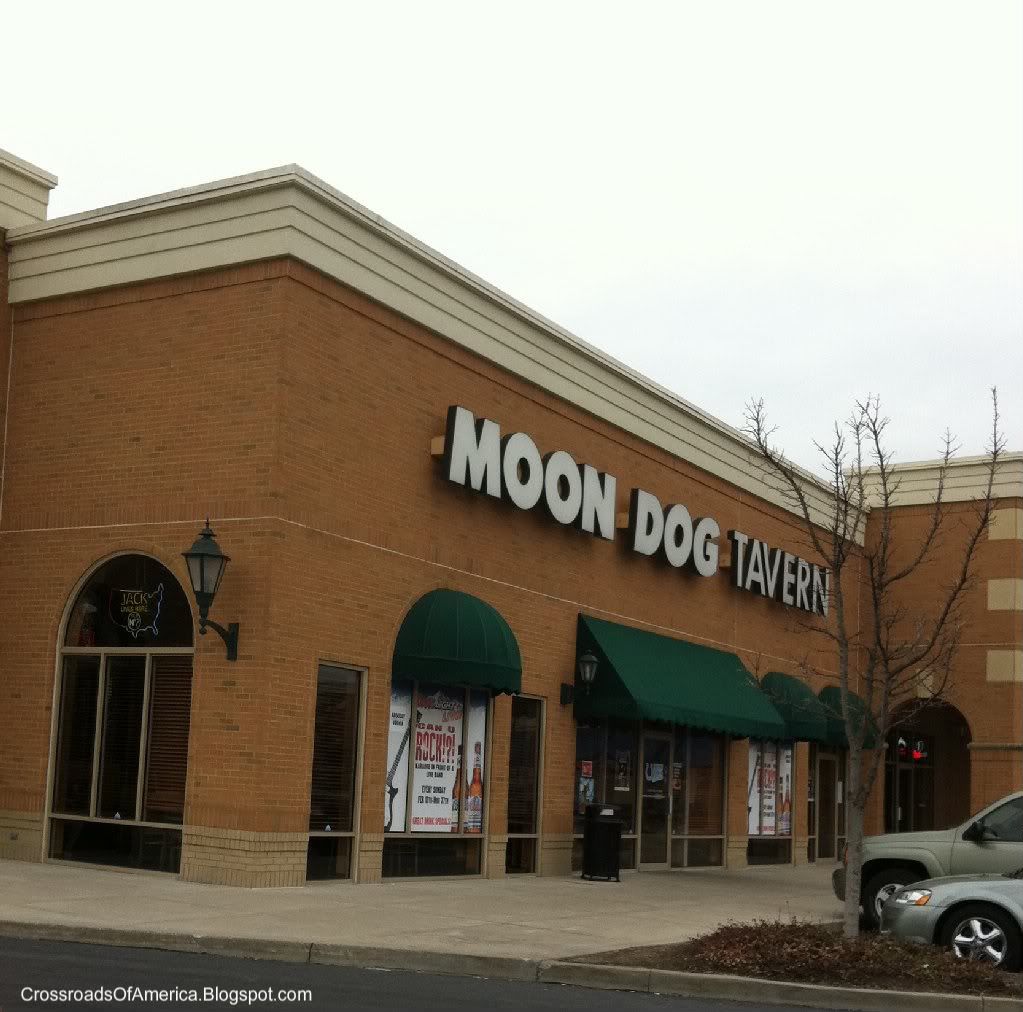 I ordered the reuben sandwich (my usual for the first time I'm at a restaurant), and a side salad. The sandwich was quite good (the corned beef was tender, the bread was fresh, and there was just the right amount of dressing) as was the salad. Service was friendly and prompt. I'd definitely return for another reuben, or to try the muffaletta pannini, which one of my coworkers had. It looked mighty good. I should've stolen it when he wasn't looking! Another coworker ordered the breaded pork tenderloin sandwich. It was massive and mighty tasty looking also.
Moon Dog is a somewhat typical-looking bar setting, but with good food. They do allow smoking in the smoking section. I keep forgetting that some places in Indianapolis still allow smoking. The smoke was noticeable from the non-smoking section, but not overpowering.