Yeah, you can tell these are good just by looking at them. Serve them as a side or an appetizer.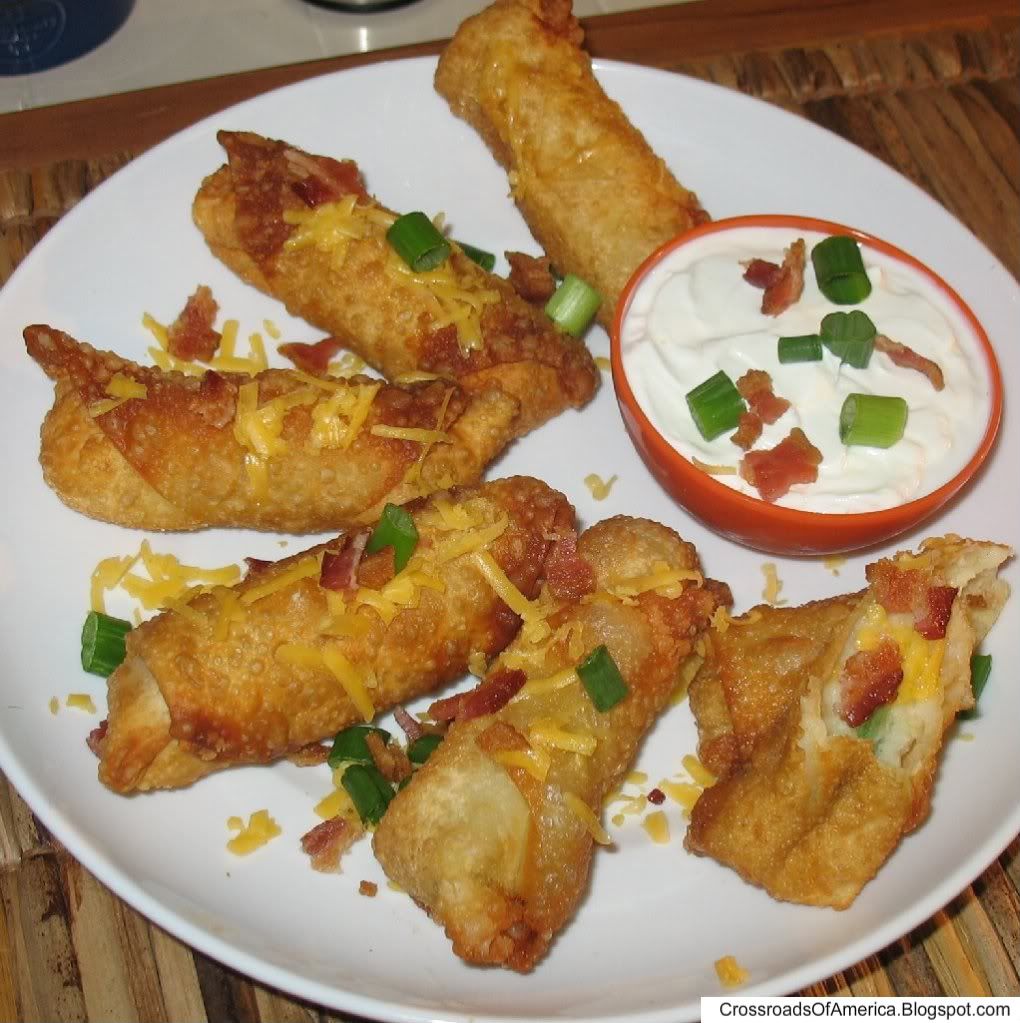 I found the
original recipe over at Copy Kat's
.
Makes: 12 rolls
Prep time: 15 minutes
Cook time: 25 minutes
Printable Recipe
Ingredients:
1 lb russet potatoes, peeled, and chopped into 1" cubes
1/4 cup heavy cream
2 T butter
1/2 t salt
1 package egg roll wrappers
4 slices bacon, cooked and crumbled
1 bunch green onions, sliced
1/2 cup cheddar cheese, shredded
1 egg
Oil, for frying
1/2 cup sour cream
1. Put potatoes in a pot and cover with water. Bring to a boil, then reduce to a simmer and cook for 15-20 minutes or until the potatoes are tender. Drain well then place into a large bowl.
2. Smash potatoes with a masher. Add butter, cream, and salt and pepper to taste and mix.
3. Add all but a few tablespoons of the green onions (reserving the rest for garnish) along with the bacon to the potatoes. Also add 1/4 cup of the cheese.
4. Whisk the egg with one tablespoon water.
5. Lay out wrappers and add potatoes (about 2-3 tablespoons at a time). Roll up and secure ends with egg wash.
6. Heat oil in a Dutch oven or deep fryer to 350 F. Add rolls in batches and cook until golden brown. Drain on a paper towel-lined plate.
7. Serve rolls topped with remaining cheese and green onions and sour cream for dipping.