We were looking for something different to do with cauliflower. We ran across
this recipe
from Steamy Kitchen. Jaden Hair has some other great recipes on the
Steamy Kitchen blog
. It's well worth checking out.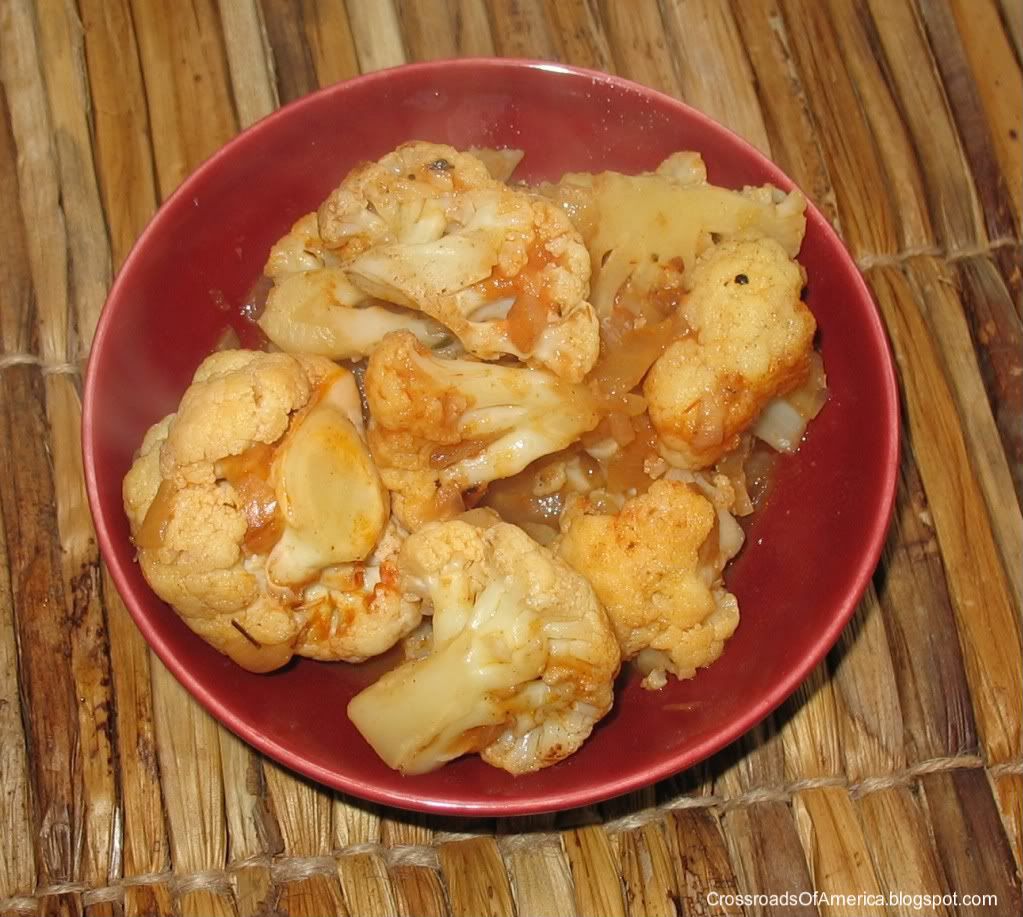 Makes: 4 servings
Prep time: 10 minutes
Cook time: 25 minutes
Printable Recipe
Ingredients:
1 T tomato paste
2 T red wine vinegar
1 1/2 cups water
2 t Dijon mustard
2 T olive oil
1 medium head cauliflower, broken into florets
Ground cinnamon
1/2 large onion, sliced thin
2 bay leaves
2 cinnamon sticks
2 sprigs fresh thyme (can substitute 2 teaspoons of dried thyme)
1. In a small bowl, whisk together the tomato paste, mustard, water and vinegar.
2. In a large pot, heat the olive oil over medium-high heat. Add the cauliflower and onion. Season with salt and pepper and dust with cinnamon. Stir well and heat until the onions are softened, about 5 minutes.
3. Stir in the tomato paste mixture and add the cinnamon sticks, bay leaves and thyme. Partially cover and cook on medium low until the cauliflower is tender, 10-15 minutes.