This is the kind of burger that'll get you to thinking about not having regular beef burgers ever again. The chorizo is fantastic in the burger, and the roasted poblano mayo is over the top.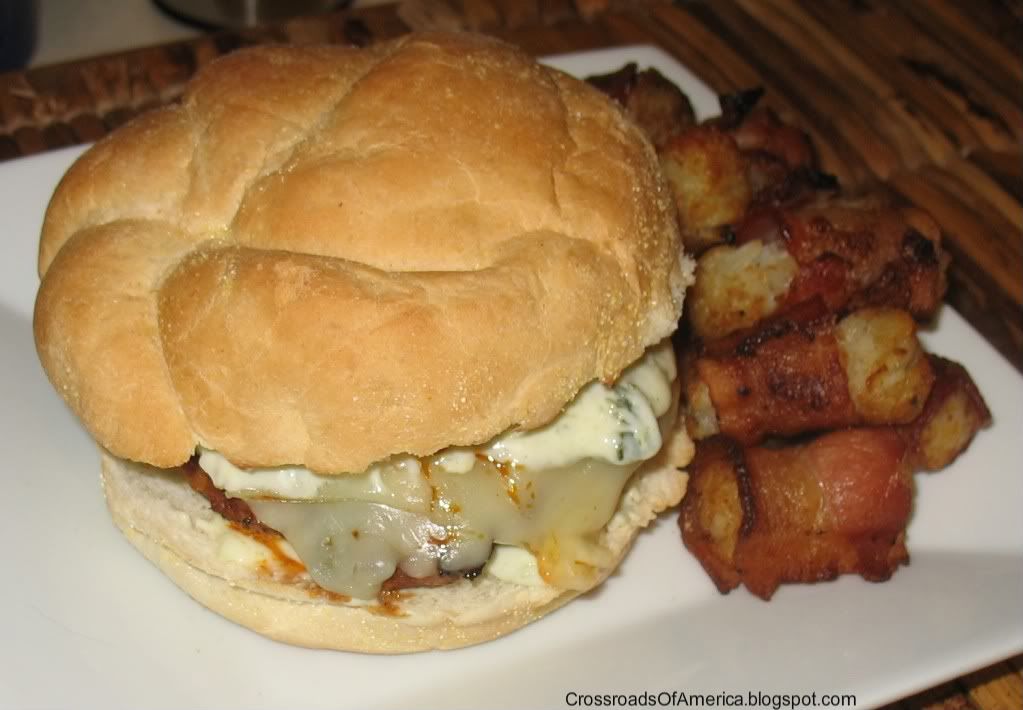 The original recipe comes from
Emeril Lagasse
.
Makes: 4 servings
Prep time: 10 minutes
Cook time: 10 minutes
Printable Recipe
Ingredients:
1/2 pounds Mexican chorizo
1 1/2 pounds ground pork
1 T garlic, minced
2 t Worcestershire sauce (I used Cajun Power)
1 1/2 t Essence
3/4 t salt
1/4 t cayenne pepper
4 hamburger buns
1 cup Pepper Jack cheese, shreeded
Green chile mayonnaise (see below)
1. Preheat grill to medium-high.
2. In a large bowl, combine the pork, chorizo, garlic, Worcestershire, Essense, salt and cayenne. Mix and form into 4 8 ounce patties.
3. Grill patties until nearly done. Top with shredded cheese and grill another 2 minutes.
4. Toast buns. Top with patties and mayo.
Green Chile Mayonnaise
Ingredients:
1 cup mayo
1 t garlic, minced
1 poblano pepper, roasted, peeled and seeded
1 T fresh lime juice
1. Place all ingredients in a blender or food processor and puree until smooth. Season with salt and pepper.