Happy St Patrick's Day!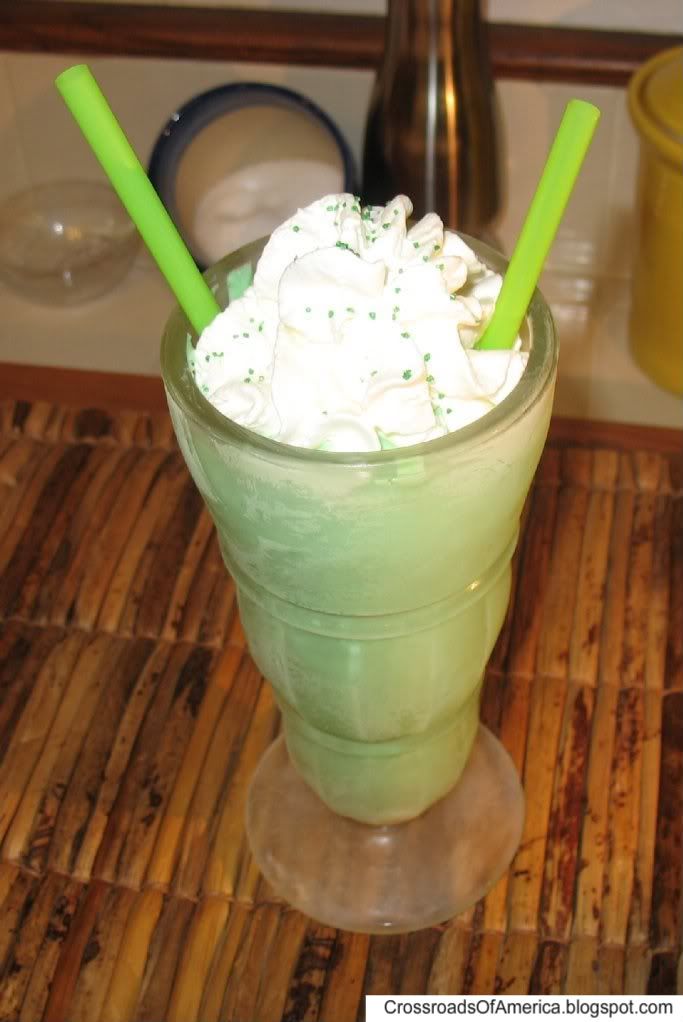 Yummy good!
We served this in an awesome 1950s soda glass I found at the antique mall last weekend for $4!
Makes: 2 servings, 1 big ole shake!
Printable Recipe
Ingredients:
3 cups of vanilla ice cream, softened
1 1/2 cups milk
1/4 t peppermint extract
8 drops green food coloring
Green sprinkles
Whipped cream
1. Place the ice cream, milk, peppermint extract, and food coloring into a blender. Blend until smooth.
2. Pour mixture into a large soda glass (frosted is better!). Top with whipped cream and sprinkles.