Happy National Waffle Day!
Easy and good. Use whatever you want for toppings. I added fresh strawberries and whipped cream. Next time, I'll add some of my dad's pecans, chopped.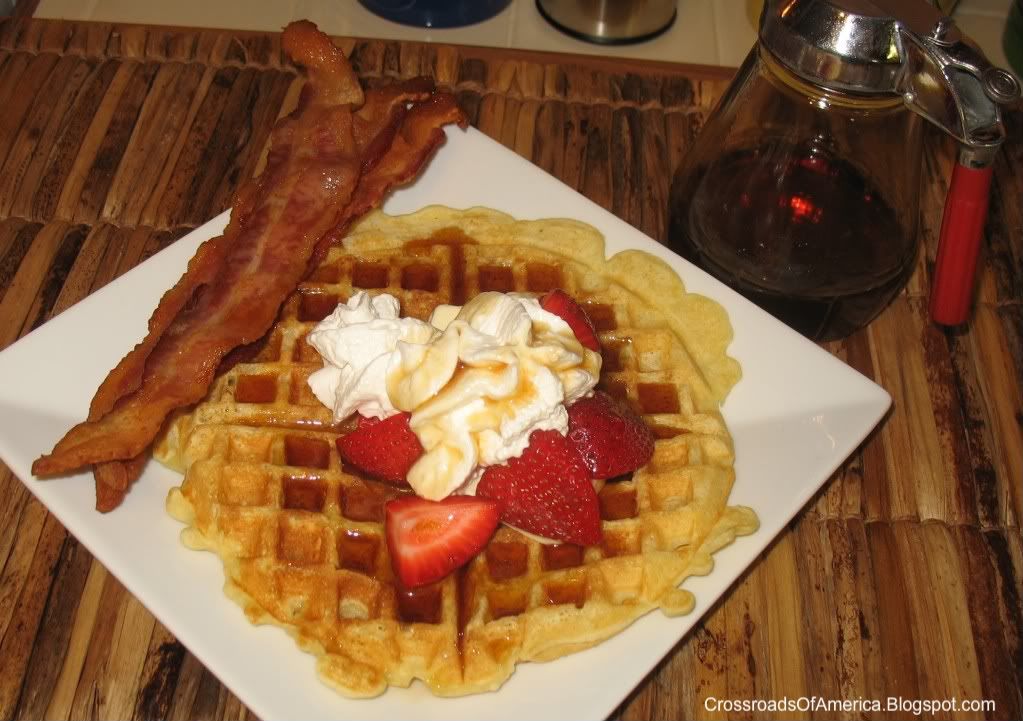 We used some grade A maple syrup in a little old dispenser we picked up at the antique mall not too long ago. I got the original recipe from
girlichef
.
Makes: 6 waffles (depending on the size of your waffle maker)
Prep time: 5 minutes
Cook time: 15 minutes
Printable Recipe
Ingredients:
1/4 cup butter
2 T canola oil
1 3/4 cup all-purpose flour
3/4 t baking soda
1 t salt
1/3 cup sugar (or Splenda)
1 egg
1 cup milk
3/4 cup buttermilk
1. Place the butter and oil in a microwave-safe bowl and microwave for about 45 seconds or until the better is melted. Stir.
2. In a large bowl, combine the flour, baking soda, salt and sugar.
3. In a separate bowl, whisk the egg. Stir in the milk and buttermilk.
4. Add the wet ingredients to the dry and blend. Stir in the butter and oil.
5. Heat your waffle iron per manufacturer's instructions and cook the waffles.
6. Serve with your favorite toppings.