Hmmmmm. So good! And I found out I LOVE pickled okra! Who would've thought?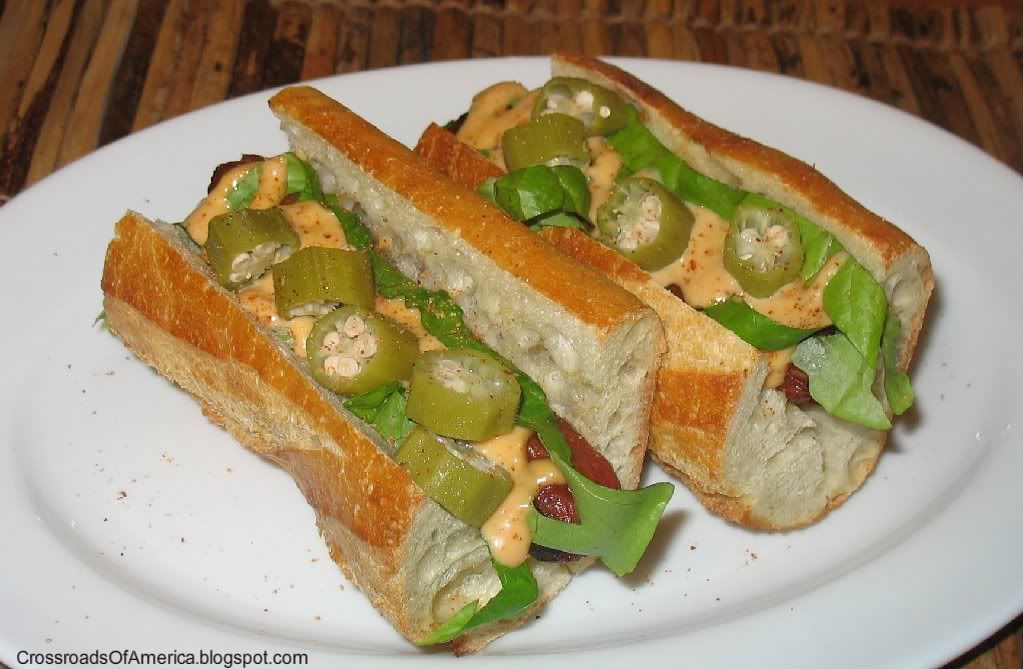 The salad at the market was pretty sad looking, so I used some out of one of our Aerogardens.
Makes: 2 dogs
Prep time: 5 minutes
Cook time: 10 minutes
Ingredients:
2 all-beef hot dogs
2 hot dog buns (I used a French baguette cut into dog-sized lengths)
4 T Remoulade sauce (store-bought or use this recipe)
1/2 cup lettuce, shredded
1/4 cup pickled okra
Cajun seasoning (I used Cajun Power)
1. Grill the dogs and toast the buns.
2. Add dogs to buns. Slather with remoulade. Top with lettuce and okra, then sprinkle with Cajun seasoning.