Sometimes you just have to have fun with your food!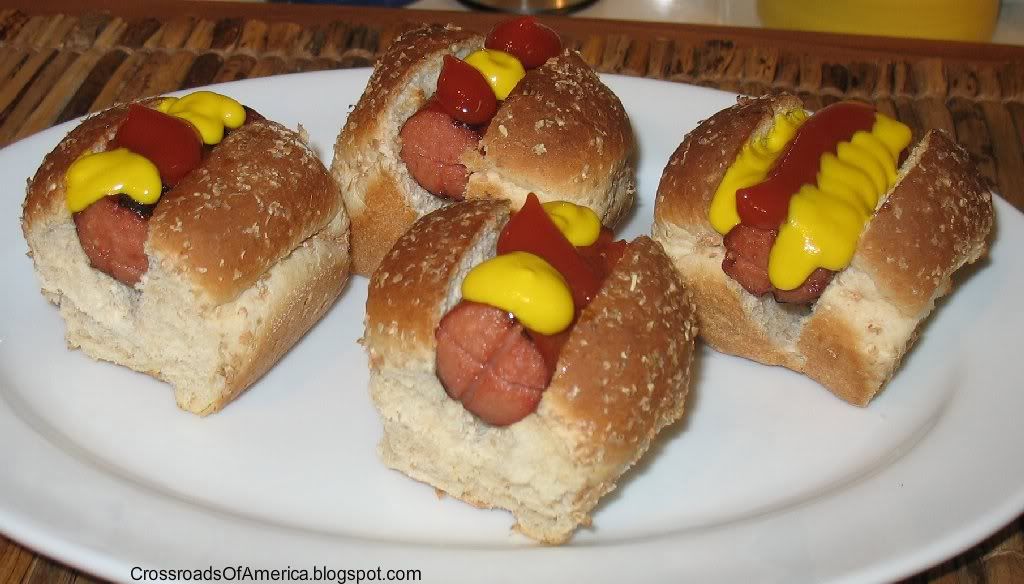 Makes: 6 lil dogs (2 servings)
Prep time: 5 minutes
Cook time: 10 minutes
Ingredients:
3 all-beef hot dogs, cut in halves (mark an X on the ends for better presentation)
6 slider buns
Ketchup and mustard
1. Cook the dogs on your grill, or boil them.
2. Toast buns, then split. Add dogs, ketchup, and mustard. Enjoy!