These are super tasty! You can substitute kielbasa, Polish sausage, or whatever you'd prefer.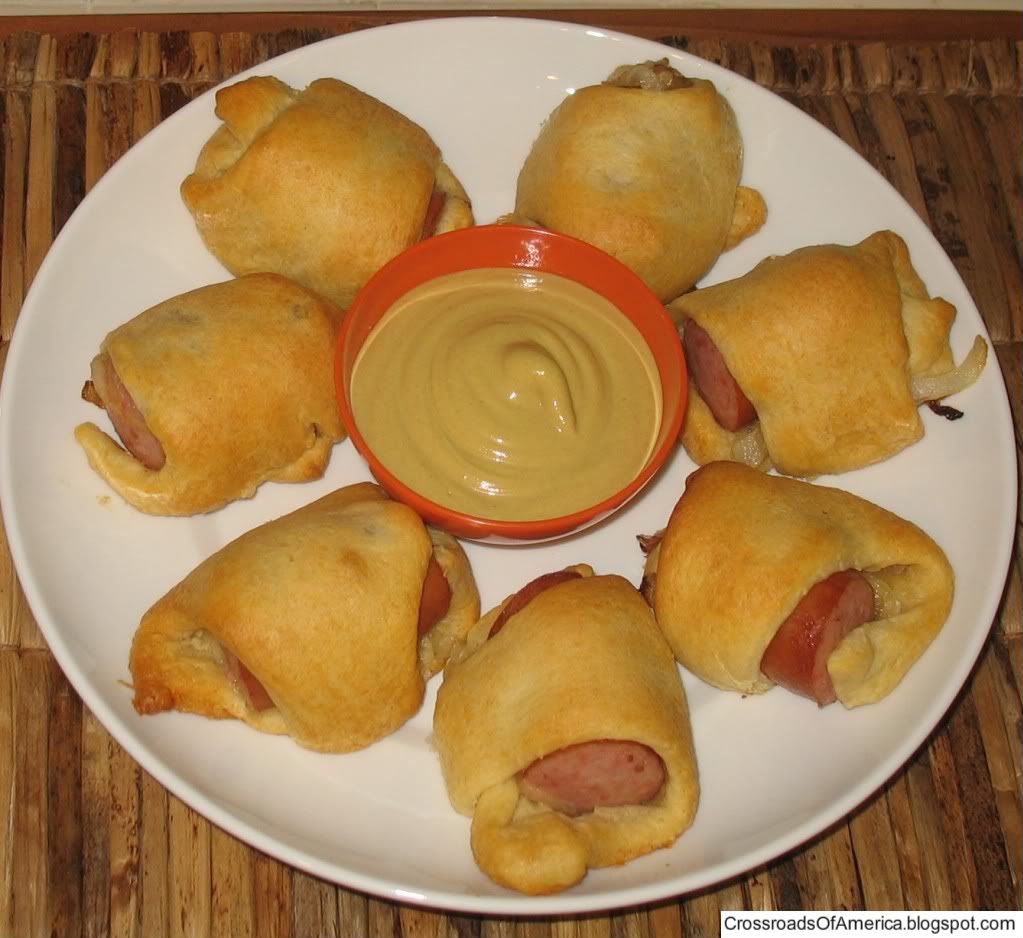 The caramelized onions are optional, but I highly recommend them.
Makes: 8 roll-ups
Prep time: 5 minutes
Cook time: 30 minutes
Printable Recipe
Ingredients:
1/4 cup butter
1 T butter
1 lb smoked (or other) sausage, divided into 8 equal lengths
1 t Dijon mustard, plus more for dipping
1 8oz package crescent rolls
1/2 medium yellow onion, sliced
1. Preheat oven to 350 F.
2. Caramelize onion in one tablespoon of butter.
3. Open crescent roll package. Unroll and divide into the 8 pre-cut triangles.
4. Melt 1/4 cup of butter. Add mustard and combine well.
5. Brush mustard/butter mixture over dough.
6. Top each dough triangle with some of the onions.
7. Place pieces of sausage at long edge of the dough. Roll up towards the pointed end. Pinch in the sides.
8. Brush tops of roll-ups with additional mustard/butter mixture.
9. Bake for around 20 minutes or until golden brown. Serve with more mustard for dipping.