I grill a lot of hot dogs this time of year. I try and mix it up a bit. The onions on these are particularly good, not to mention terribly easy.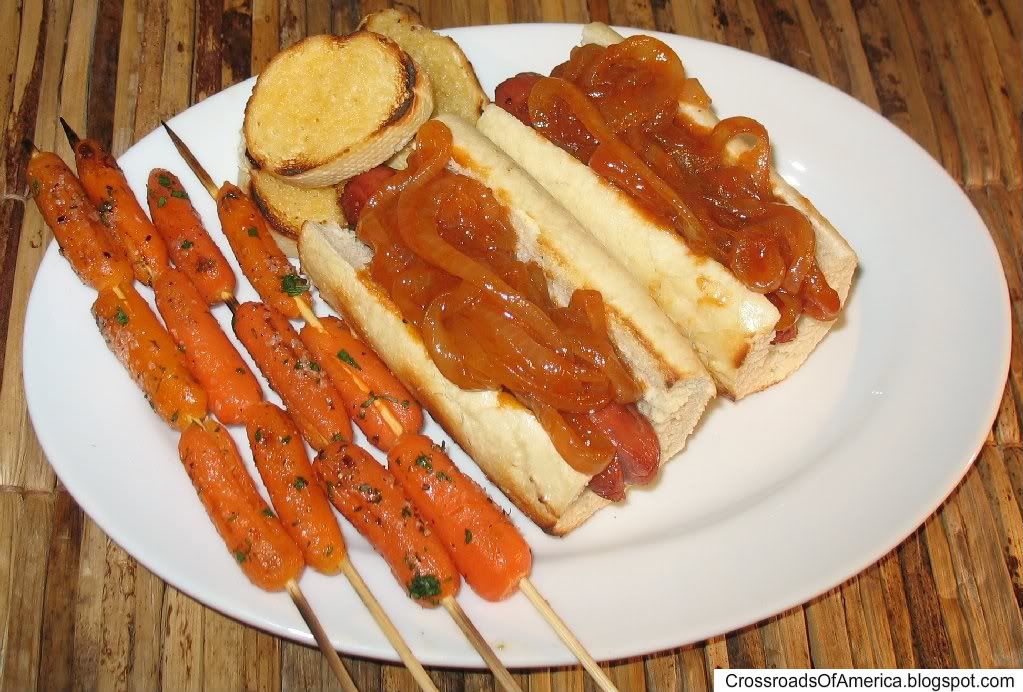 We had them with a grilled baguette slathered with habanero oil and
baby carrot popsicles
.
Makes: 4 dogs
Prep time: 10 minutes
Cook time: 20 minutes
Printable Recipe
Ingredients:
4 all-beef dogs
4 buns (I used a baguette cut to bun-size)
1 large white onion, sliced
1 T vegetable oil
3 T ketchup
1/4 cup red wine vinegar
1 1/2 cups water
1/2 t cayenne pepper
1/2 t paprika
1. Saute onions in oil until soft. Add ketchup, vinegar, water, cayenne and paprika and cook until water is reduced and sauce becomes thick.
2. Grill hot dogs and toast buns. Serve covered in onions.