I'm a big fan of hot snacks. I'm usually pretty disappointed in them because they aren't as hot as the bag or box would make you think. Fiery Cheetos? Not so much. Jalapeño preztel bites? Good, but not hot. I was very addicted to Habanero Doritos, but they stopped making them. I've heard rumors they're bringing them back but I haven't seen them on the store shelves yet.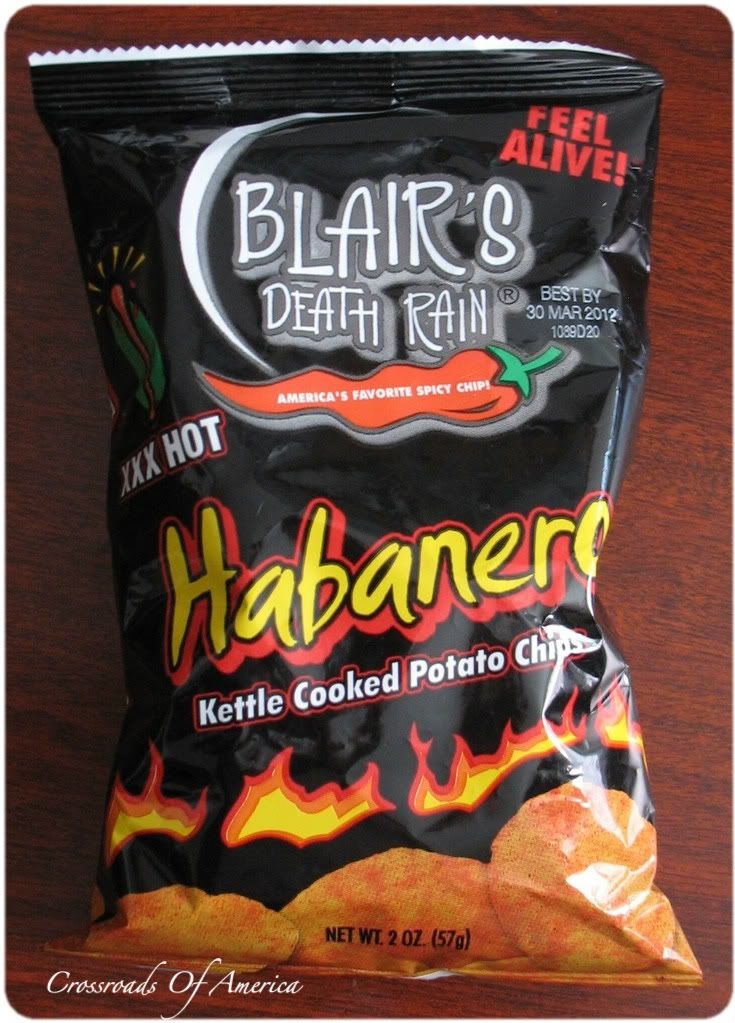 So, when we went to
Jungle Jim's
the other day I decided to pick up a bag of
Blair's Death Rain Habenero potato chips
. I knew they'd be good because Blair's has been making kickin' sauces and rubs for some time now.
Well, let me tell you, these are the best chips you'll find if you want some serious heat and great taste. I was going to just have a few but I ended up trashing the entire bag. I'm going to have to order a case of these, and soon!